Client Testimonials
Please take a moment to read the following testimonials. I hope they highlight my experience and integrity, as well as make it clear how much I enjoy helping people with their real estate needs.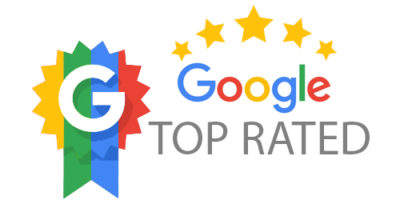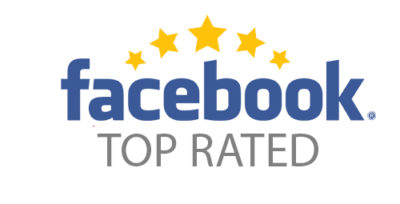 We moved to Ottawa few year ago in the Ottawa Area. We seek Chris Scott's services. He was able to pin point exactly which area and house we were looking for. He make sure to keep in contact with his customers. If you ever need help to buy or sell a house please seek Chris Scott's services and you will not regret it.
Denise D.
Chris was very accommodating to us throughout our long process of finding a house in Ottawa! His patience, professionalism, and reassurance kept us confident that we'd find a place after 7 unsuccessful offers. I'm very glad we had Chris to navigate us through the Ottawa real estate market. Thanks Chris!
Derek P.
This year we sold our Ottawa house utilizing the services of Chris & his team. We were very pleased with the professional service provided. Chris executed an excellent marketing strategy to best showcase our house. On-going communication kept us in the loop at all times. Great job! So good in fact that our daughter/son-in-law were also so impressed that they engaged Chris & his team to sell their Ottawa Condo. Both properties sold to our satisfaction. We all fully recommend Chris & his team to sell your home.
Robert H.
Had the best experience with Chris Scott! I found my place in a week and was moved in within the month and now am writing this review in the comfort of my couch in my beautiful new home! I couldn't be happier with the service from Chris as well as his lovely assistant Steph, who helped so much along the way, and still to this day. Thank you Chris and Steph!!! I love my new home and it's all thanks to you!!!
Mackenzie T.
We used Chris Scott for the purchase of our home in Ottawa after relocating from Vancouver. We selected him because of his experience with relocations in general. Being less versed in Ottawa real estate, Chris carefully helped us navigate our way in to this market by addressing our questions about neighbourhood qualities, market trends, and even down to the details of specific home qualities and attributes. Chris always considered both homes that met our basic criteria and ones that he considered good long term investments which we really appreciated. Leaving no rock unturned, Chris patiently helped us find our beautiful home. I would recommend Chris Scott to anyone.
Justin P. Military Relocation
We had Chris for our House Hunting Trip to Ottawa this year. We were extremely pleased with his services. Very professional and efficient team with excellent supporting tools. We definitely recommend Chris and his team to handle the particularities associated with a military move. Job well done!
Annie G. Military Relocation
Met with Chris to look at Ottawa real estate as an investment opportunity. Not knowing a lot about the Ottawa real estate market, Chris did some up-front research for us and took us to see different options that ranged from downtown condos to Stittsville townhouses. He was remarkably prepared, professional, friendly, and helpful. And this was him knowing that we were very early in our search and probably wouldn't be making a purchase right away. Very impressed with him and will definitely be calling him to assist us when we get closer to knowing what makes the most sense for us.
Matthew V. 
Chris was our agent when we relocated to Arnprior. He was very patient when we switched our town preference after showing us many houses. His whole team was a pleasure to work with. They answered all our questions in a very timely fashion. Would totally recommend him to all our friends and family.
Paula S. 
We had an absolutely amazing experience working with Chris and all his staff. They were always there to help when we needed it and Chris was 100% the reason why our offer was accepted on our new house, he definitely went the extra mile for us! Wouldn't hesitate going back to them when/if we have to buy or sell another home in the future!
Kelsey C. 
Chris has been awesome to work with! We bought a house before it was built and had multiple updates to the contract throughout the process and Chris and his team helped us with each one. Would highly recommend!
Melissa T. 
Chris is a fantastic realtor and made what can be a stressful process of buying a home, a fun and exciting experience. I have and will continue to recommend Chris and his team to anyone looking to sell/buy a home.
Matt C. 
Chris listened and made sure he understood exactly what we were looking for, and he put in the time and research to help us find our dream home. Chris is a great realtor, who takes his job very seriously. We were incredibly happy with the service he provided!
Tara R. 
My husband and I worked with Chris, Colin, Steph and their team to purchase a home in July 2018. We can't say enough good things about this professional team. They were so on the ball, so responsive and made the process so great!! We are now in a home that is absolutely perfect for us and we are so thankful that we used the Chris Scott Team! I would recommend them to anyone I know who is in the market for a new home.
Brianna A. 
Chris did a fantastic job as my realtor, both when I moved to Ottawa and purchased a condo, as well as when I sold it. He knew the areas of the city very well and understood what I was looking for and helped me find a perfect match. His customer service and effort to keep his current and past clients informed regarding the real estate market in Ottawa is excellent. No other realtor I've worked with makes this kind of effort.
Erin S. 
Chris Scott is an amazing realtor. He is not like any other realtor, he is committed and dedicated and he puts his heart in helping choose a home that we love. He helped us during our international deployment, he didn't care about the time difference and made himself available to accommodate our situation. He helped us choose a house that we love and never gave up on us every time we weren't interested in one. We love the house we live in because of Chris Scott. I never seen a realtor go beyond the expectations to assist a buyer. Thank you Chris and Team.
Puvi R. Military Relocation
Chris recently helped my fiancé and I purchase our first home in Ottawa. We received excellent service from the very beginning. As a military couple, we had one week to buy a house in a city we were unfamiliar with. From our long distance phone calls about what we wanted in a house to helping us navigate a new city and ultimately finding the perfect place for us within the first afternoon of house hunting, Chris was there for our every need! A celebratory champagne bottle even found its way to our hotel. We definitely recommend Chris and his friendly and knowledgeable team for your realty needs. We will be seeking them out when it comes time to sell!
Stephanie D. 
Great experience working with Chris as first time home buyers in Ottawa. He was very helpful and knowledgeable, taking us through all aspects of the purchase. Thanks Chris and team!
Mike S. 
Great realtor and person. We had an excellent experience moving to Ottawa from Nova Scotia a couple years ago. Chris is knowledgeable, provided sound advice and was always available to ask questions or look at another house. His continued client engagement and care, long after the purchase was complete is exceptional. Can't recommend him and his team enough.
Mike T. 
Chris and his team are professionals that stand out in the competitive real estate landscape. Easy to speak with, accommodating, flexible, FUN, nice guys makes an otherwise stressful time, quite painless.
He helped us find the perfect home for us to grow into it. It met our needs, fit our budget and our timeline.
We have recommended many clients, friends and family to use their team and they haven't been disappointed. With so many options available, do yourself a favour a use a team of pros, that are the best in the business with years of experience, knowledge and dedication to their clients.
Colleen S. 
Chris was excellent!
Finding out that I was posted while deployed made the challenges of moving ever more daunting; however, Chris put our concerns to rest and hand walked us through the first time home buyer experience/military move with ease. The portal he created for us allowed us to view beautiful homes from afar until we were able to come out for our quick house hunting trip. From our discussions, he knew exactly what we would want in a house, and was able to find us a house within the first day of viewings. He then walked us through all the steps of purchasing the house along with providing recommendations for our home inspection, lawyer, etc.. which were all also fantastic.
Since moving into our home, he has checked in with us to ensure that we were settling in fine. Our overall realtor experience has been nothing but exceptional. We will definitely be seeking out Chris if we ever need to sell or if we have friends looking for a realtor in Ottawa.
Matt K. Military Relocation 
We've purchased two homes now with Chris as our agent, and we couldn't be happier. We are now in our dream home, which we didn't think would be possible, all thanks to Chris who worked his magic.
Rosalind P. 
Over the last 12 years, Chris helped us purchase two homes and sell one (in a day). He made every experience smooth and worry free! I recommend Chris to all our friends and family.
Julianne E. 
Chris and his team did a fantastic job of selling our house. The house was staged and marketed in the best possible light, and as a result we received three bids at the same time, two of which were above the asking price! Chris also showed great patience in our new home search, providing excellent advice and making us aware of any concerns. We are thrilled with our new home!
Rebecca M. 
My wife and I worked with Chris for over a year looking at homes. Chris was always available for the hundreds of questions and viewings. We finally found the home of our dreams, a beautiful home on a quiet street with a huge yard, and moved in this October. Chris made sure our money was being spent wisely and that the process was very smooth.
Thanks again Chris! We'll be recommending you to all of our friends and family.
Lucas G. 
Chris is the constant professional. His industry knowledge & resources are top-notch. I have known Chris for many years & am continually impressed by his integration of new technology & tools.
J. B. 
Chris Scott and his team did a fantastic job selling our house this spring. His knowledge and experience helped us determine a list price in a busy sellers market. His emphasis on staging made a huge impact and resulted in gorgeous listing photos. He was very accommodating to our moving timeline and we really appreciated his friendly and professional demeanor in all our dealings with him. When it came to looking at offers, he excelled at negotiating and really made us feel good about our decisions. Throughout the entire process, his excellent team offered additional support and was easily reachable to answer any questions we had. We are so grateful we chose Chris as our agent and would recommend him wholeheartedly!
Laura D. 
Had a great military relocation experience with Chris Scott and his team. As first time home buyers doing our first relocation, my husband and I were thrilled with the level of service provided. Chris was really attentive and responsive, provided really honest feedback about houses, neighbourhoods and resell potential, and has a really calming attitude that put me at ease through a process that can be stressful. We had a really great outcome, purchased a house under listing price and for less than we had budgeted, all with great guidance from Chris. Would definitely recommend him and his team for any CF relocation.
Andrea M. Military Relocation
We had Colin Raines as our agent for our first house purchase. He and the rest of the Chris Scott team were incredible to work with, both during the house search/purchase and even afterwards with helpful info and items for our new home. I recommend them highly and will definitely be using them again when we move.
John F.
I received excellent service of Colin Raines and his team from start to finish. Very timely and responsive to all my queries and requests. They are also very diligent in regards to ensure a buy/sale transaction is fully completed with all loose ends tied up. I had a minor administrative issue concerning the whereabouts of an additional set of keys, and Colin spared no efforts to assist me in getting it all sorted out. Highly recommended!
Hubert T.
Chris sold our home in 2018 & hands down is the best real estate agent we have ever worked with. My husband and I are both in commercial real estate but still decided to use Chris & his team due to their wide market knowledge and extreme success rate. Chris was successful at selling our home quickly and at the price we wanted. This team is not only highly capable, but also extremely communicative and very professional. We will use Chris & his team again & again – we couldn't have been more impressed!
Brittany W.
Chris and his team were outstanding and go above and beyond! The no pressure attitude is most welcome and his unwavering availabilities priceless (his team showed my house on Christmas Eve A few years ago to accommodate a potential buyer) – this "showing" ended up being the one that sold my house. I will use him for my next house without a doubt!
Cynthia B.
We've worked with Chris and his team to not only buy our 'forever home', but also rent out our other property, and we are currently working with him again to purchase additional properties. He is very knowledgeable about the entire Ottawa market, he's extremely prompt to reply to any questions or showing requests, and he takes the time to really understand the client's needs as to not waste time. We've referred him to many friends of ours and we will continue to work with him until he retires!
Alicia J.
If you're looking for a realtor that is there for you and listens to your needs, then look no further than Chris Scott, he was there for us from the minute we touched ground, being military and only having one week to find a house, Chris was dedicated and there for us, he is really knowledgeable and knows the ins and outs of the city! Once again! Thank you Chris for your exceptional services!
Kenny B. Military Relocation
As a lost and uninformed first time home buyer, Colin made it a very easy process. He was patient and informative and always had or found the answer to the questions we had. Accommodating to our work schedules and kept in touch at all hours of the day. He has a ton of resources for pre and post home purchase and went above and beyond for us. Highly recommended!
Michelle
During our House Hunting Trip (Military term) our agent Colin had our showings booked as we requested shortly after arriving in the area. He had a well laid out schedule for the showings right from day one. He kept good notes on our comments from each showing which was very helpful.
Colin made us feel comfortable and he understood the type of home we were looking for and stayed within our budget. He made sure the house inspections were booked which was very convenient for us. Thank you Colin we really enjoyed doing business with you and the Chris Scott Realty team.
Line F. Military Relocation
We had a great experience on our military house hunting trip. Would highly recommended Chris and his team!
Melanie B. Military Relocation
Chris was fantastic in helping me find my home. I had some fairly unique wants and needs, but he found me several options. He always figured out a way to balance my busy schedule with his so that he could show me the homes personally, even far from his office. I would recommend him to anyone.
Furthermore – he keeps in touch with all of his previous clients, providing market updates and even gifts on your birthday. Would use Chris again in a heartbeat, but we don't need to because he did such a great job the first time.
Mitch M.
Chris and his team were great. After relisting our house with them, we had an offer with in the first week.
Abe M.
My husband and I worked with Chris & his team to sell our house this summer. Chris kept in close contact with us and worked hard to to make sure our objective were met. We truly enjoyed the experience and highly recommend Chris to anyone looking for a realtor in Ottawa.
Amy L.
Chris has been excellent to work with both times I've been looking for a home. I worked with Chris most recently when my wife and I were looking to purchase our first home together. Chris was a great listener, patient and provided excellent advice and expertise through every step of the transaction and made the entire process of selling my condo and finding/buying a home a great experience. We've been in our home for almost five years now and we couldn't be happier!
Eric
My wife and I worked with Chris for weeks in preparation for our house hunting trip (military move). He was quick to adjust to our search parameter changes so we felt well prepared for our house hunting week. Partly due to that preparation, we were able to make a successful offer on day 1. Chris was instrumental in helping us with the offer but also in assisting us getting ready for the move. This has been our easiest move so far thanks to him. We strongly recommend the Chris Scott team to anyone looking to buy a house in the Ottawa area.
Martin R. Military Relocation
Informative and honest. Two great qualities.
A.S.R.
Chris worked with me and my wife to find our "dream home" for over two years. We certainly weren't easy clients… we were interested in Westboro, Manotick and Stittsville, and at one point switched gears to cottages!
Chris remained so incredibly patient with us, full of information about the neighborhoods we were looking in, and had so much great advice about the process as a whole. He impressed us in negotiations too, and as a result of new information that came to light in the final hour, he recommended a last minute slight increase in our offer that (we would find out after) wound up being the difference between us losing the bidding war or securing the precise home we has been looking for.
We had an amazing experience working with Chris and his team. I highly recommend Chris to anyone that wants a realtor with a passion for real estate and a drive to find the perfect home for his clients.
It has been a few months since we closed on our house and, now that we are settled in, we find ourselves toasting Chris Scott Homes all the time! Thanks again!
Andy S.
Chris and his staff were professional and very knowledgeable about the current housing market. Chris brought a lot of added value and insightful information to the table. The communication from this team was excellent. They were able to sell my home in less than 48 hours. Highly recommend.
Justin N.
Even during a pandemic with little stock, but many additional stressors, Colin Raines of the Chris Scott Team was profoundly patient and understanding of what I was going through and what I needed to accomplish.
He assisted me with buying, selling and buying again, all within a year! And, all while being very friendly and kind, yet the consummate professional! You simply cannot know how much I needed this! Also, his thank you gift was so meaningful, it brought me to tears and will be cherished always!!! Thanks so much for everything, Colin et al!
Sue B.
Chris has great expertise on the local market, but also truly cares about customer situation and needs. Single stop shop for realtor in Kanata/Stittsville !
Frank C.
I have purchased two homes and sold one with the Chris Scott team. We had Colin work with us throughout the process on all three transactions. Our first home we bought remotely from Nova Scotia, and Colin took great care ensuring we understood the property and its condition. The day of our closing, I had no vehicle as it was being shipped from NS. Colin came and picked me up and brought me to work. It was pretty incredible.
After outgrowing our home due to having children, we asked the team to help again. After taking us around to multiple viewings, we were able to secure our home. We had sound advice from the team in our bidding strategy and it worked.
For selling our home, they brought in professional photographers, had it staged beautifully, and each room had its own placard with details listing out the room along with any highlights. When the time came to review offers, we were very pleased with the end result.
The Chris Scott team would be my first recommendation to anyone looking at purchasing real estate in the Ottawa region.
Tim B.
I've worked with Chris and his team through two house purchases and two house sales. His attention to detail, market knowledge, and ability to probe and understand buyer needs are as good as it gets. He provides great services to help deal with the complexities of buying and selling that made the process seamless for us. I would highly recommend Chris and his team to first-timers or experienced home buyers, he's great at what he does!
Mike P.
Great Real Estate company! Chris, Colin and the whole team were fantastic while buying a house over Facetime during the early stages of a pandemic! This was the best real estate experience we have had in over 20 years of buying and selling homes.
Chris P.
We moved to Ottawa from Colorado in 2017 and Chris had been recommended to us. He did an excellent job of setting up viewings and showing us around. Having Chris as your real estate broker doesn't end their though, he sends Birthday cards, Xmas cards and even drops off pumpkins. The follow on customer service from Chris and his team is really appreciated.
I just wanted to update this as we sold our home in Ottawa and move to BC. Chris and his team helped us with recommendations for painters and stagers and sold our home within 5 days of the listing after 51 showings. Thank you for all your work and advice!
Don M. Military Relocation
Greatest Realtor team in the Ottawa region!
Honest, professional, available, we will call him for sure next time we sell/purchase a house!
Martin C.
Thanks to the Chris Scott team, we found our new home in a neighbourhood we never even considered! Chris knew what we needed, before we did. We are so grateful for his patience and support. Nearly two years at the new place and we couldn't be happier.
Lindsey T.
Chris Scott's team was a pleasure to work with in both buying and selling. Colin was patient and supportive to help find the right home for us and the transition was very smooth.
Megan H.
Chris and his team far exceeded our expectations while selling our house. His professionalism and knowledge was second to none, and we look forward to using his services in the future.
Mike T.
We worked with Colin Raines to secure our first ever home purchase. He was extremely easy to work with, especially when working around our difficult schedules! While the process was new for us, we felt like we were experts on home hunting by the end of it. 🙂
Adrienne P.
Chris Scott and his team were the perfect choice to sell our home and help us buy our forever home! Chris Scott knew the best approach to listing our house and we ended up selling for more then anyone previously on our street! Colin Rains was very knowledgeable helping us with the offer process on purchasing our forever home. And Courtney was so efficient and helpful with all the behind the scenes communication. An overall great team from start to finish and we highly recommend for anyone looking to buy/sell.
Shannon P.
I recently purchased a new home with Rachel from the Chris Scott team, and cannot recommend her enough. Dedicated, professional, patient, responsive, and always felt like she had my interests and goals in mind at all times, especially given the difficult times of the both covid and the current housing market. Thank you!
Chris W.
We had a great experience with the Chris Scott team buying our first home in Ottawa! Colin was very knowledgeable and worked hard to help us find the perfect house for us.
The team really goes above and beyond to make their clients feel special and appreciated, even long after your purchase.
Jasmine H-F.
Chris Scott and his team did an incredible job selling our home in early 2021! Chris patiently explained what would and wouldn't add value to the house. Implementing his recommendations took our house from nice to sensational and our offers reflected that. I would wholeheartedly recommend Chris and his team to anyone looking to buy or sell in the Ottawa market.
Dana M. Military Relocation
Outstanding service from Chris and his team. A special thank you to Courtney as well. Both of you made this a seamless sale from start to finish at an incredibly challenging time in our lives. Many thanks to you both.
Beth M.
Rachel was amazing to work with and was super patient knowing we only had a week to find and purchase a home. 18 viewings later and we were happy to sign on the dotted line. We couldn't have done it without her. We would recommend Chris Scott's Team and Rachel to anyone looking for the best!
Louise R.
Colin was professional, has a good sense of humor, is reasonable, and we felt like he had our best interest in mind. He advocated for us when we had issues with our lawyer. It was so nice to feel like someone was on our side/working with us in a new province where we didn't know anyone.
Megan & Chad B.
Colin Raines "Head and Shoulders" above the rest. Truly worked hard for me, to get me closer to my family.
Brian C.
Both buying and selling were done professionally, with exactitude and without glitches.
Paul P.
Chris and his team made our buying and selling experience a seamless and quick process. With 3 young kids and a pandemic the process couldn't have been much smoother!
Adrianna & Ben M.
We appreciated the level of professionalism of both Chris and Colin, as well as Stephanie, who was very helpful. Always positive and enthusiastic – a pleasure to deal with.
Colleen B. & Michael B.
Would recommend Chris to other military members during the posting season! Great information about Ottawa and great knowledge on pricing for the area.
Andrew & Dianne H. Military Relocation
What I enjoyed most about Colin was his professionalism, honesty and responsiveness, I wouldn't change anything, you guys were great!
Daniel D.
I recommend Colin without hesitation! He is professional yet friendly and listens to your needs in order to get the job done well and with minimal stress, despite COVID and no inventory.
Susan B.
The Chris Scott Team went above and beyond my expectations for buying remotely. Always professional and knowledgeable. From our first conference call to being picked up for a ride to work, my family felt very comfortable with the process. Highly recommend.
Tim and Megan H.
Chris was knowledgeable, friendly, patient and willing to negotiate for our home. He is familiar with military moves and helped make our purchase go smoothly.
Sarah and Mat B.
Absolutely outstanding service! I was reluctant to trust realtors again after having a terrible experience on the sale of my first home with another agent. Chris and the team really went above and beyond on both the selling and buying side. I can not recommend them enough!
Matt V.
We made the right decision choosing Chris Scott and his team as our Realtor. New to the Ottawa region, Chris provided us with in-depth knowledge into the micro and macro housing markets and translated that into the confidence needed to purchase our home in Kanata.
Cynthia and Greg
Chris and his team exceeded our expectations. Chris was professional, knowledgeable, patient and due to his expertise and hard working ethic, we found our dream home. Can't thank him enough!
Olivia and Andrew D. Military Relocation
Colin does a great job responding to questions quickly and understood what I was looking for.
Keith G. Military Relocation from Pembroke 
Chris Scott is a fabulous realtor who knows the Ottawa market very well. As a military member, we have asked Chris to help us with three separate houses, all with excellent results. We will no doubt use Chris again if we sell.
Heather and Alex
The Ottawa housing market is ridiculous right now. Add the extra pressure of finding a house in one week during a house-hunting trip and it's insane! Luckily the Chris Scott team (Chris, Stephanie, and Colin) are all up to date informed, knowledgeable, honest, and hard-working. They took a very stressful week and made it a positive experience. Highly recommended as it is an absolute pleasure to work with all of them!
Heather and Byron
Excellent local knowledge, very timely and responsive to queries and questions! Highly recommended.
Hubert
Professional and very approachable. Colin made our house hunting enjoyable. Chris catered to our needs by being open and honest. Stephanie made sure our closing was easy and problem-free. Enjoyed every moment working with the team.
Wilhelmina
This is the fifth time I've sold/purchase with Chris Scott. His knowledge of the market is phenomenal and always up-to-date. The resources he has to accompany your needs are more than adequate and relevant. He's a truly understanding individual, he's always had my family's best interest at heart and adapts to any situation easily. I would recommend Chris to my family and friends without a doubt.
Chantal M, 5 Time Military Relocation Client
Our experience with Chris & his team has been very pleasant. Chris is very knowledgeable with the military relocation process and the Ottawa market, he has been patient with our concerns, answered all our questions and sold our house quickly at full asking price. We will definitely contact him once we are back in Ottawa.
Meyrav B, Military Relocation
We worked with Chris's partner Colin who exceeded all our expectations as a realtor. Our situation in the midst of house shopping was very chaotic and I don't think it would have been possible without Colin's skill, professionalism, attention to detail and his ability to adapt help us with absolutely anything that came up. When our next military posting comes up, we will definitely use Chris Scott Team to sell our home.
Meaghan and Anthony Military Relocation to Ottawa from Ashton
As a military family relocating to Ottawa, we couldn't have asked for a better agent. Chris's knowledge of the whole posting process was truly invaluable. Right from the initial contact I knew we were in good hands. Chris took the time to really get to know us and continually catered our online search to our changing situation. He always responded to our questions quickly and thoroughly. His knowledge of Ottawa, from Orleans to Stittsville, was very helpful in narrowing our search.
When we arrived in Ottawa for our House Hunting Trip, he made us feel like we were his number one priority. He had a substantial list of properties for us to view, even in this tight market. He and his staff made themselves available at all hours, which is very important on a time-crunched house hunting trip. Chris even had a home inspector lined up for the fourth day of our search (military families would appreciate the convenience of this). Chris's insights into the current state of the market helped guide our offers and, after being outbid on our first attempt, we made a successful offer on a beautiful home in Stittsville.
Fast-forward to the moving preparation phase, where you are provided with a personalized profile on a "moving concierge" service, which was super helpful in keeping track of all the administrative details that can sometimes get overlooked in a move (setting up utilities, changing addresses, etc). Even now, after a few weeks in our new house, we still feel comfortable contacting Chris with any questions – from where the best pizza place is to who he recommends to fix our brick.
This was our fourth? fifth? military move, and Chris really proved himself an expert. Chris is hands down the best realtor we have worked with and we will without hesitation be recommending him to all of our friends, especially those in the military.
Jenny B. Military Relocation to Ottawa
Colin and my family have struck up a great working relationship filled with lots of great memories and laughs during the home viewings. The extended move situation was stressful and the quick close requirement was not easy – Colin took the stress out of the home buying experience and gave us lots of superb advice. Overall a great asset to the team, and a great advisor for us.
Gerry, Military Relocation to Ottawa from Nova Scotia
Chris did an amazing job helping us find our home! His experience with military moves showed. We felt no stress with the purchasing process and he went above and beyond to get us into our dream home. Its a perfect fit for our family.
Amanda and Stephane
Working with Chris Scott in the sale and purchase of our home exceeded our expectations! Chris helped us from the very beginning to figure out a plan to maximize our investment in the sale of our home. The social media approach with video tour received over 6k views which meant huge exposure and we had a very quick sale as a result. Working with his stager, Heather was also a huge asset. Thanks for everything.
Julia and Steve
We very much enjoyed our buying experience with Chris. His patience and willingness to meet us for showings during our long search was reassuring. He went above and beyond with his service during and after purchasing. Chris' knowledge of the Ottawa and contacts around the area assisted in our choice of house and made the process go smoothly.
Derek and Carla
Chris is exceptional in what he does. Always available and very professional with a good knowledge of the market. His assistant is no less professional and always willing to help. I would highly recommend Chris! He helped us with the purchase of our condo and sale of our home in a short time period and helped it to be as stress-free as possible.
Mike and Suzanne
Thank you for making the sale and purchase of our homes such a quick and seamless experience! Chris provided his expertise and was always there when we had questions. We would recommend Chris's services to anyone looking to buy/ sell their home!
Vicky and Mark
Chris was a joy to work with. We presented him with a challenging situation, and he was always cheerful and responsive to our unique needs.
My 83 year old mother with special needs was in hospital and planning a move out of province as her house went to market. Chris was always accommodating and respectful of her needs.  He gave us sound advice, offered solutions to our many dilemmas and went out of his way to facilitate our move. He was immediately available to us at any time, and kept us well informed of the progress of things.
The showings, open houses and ultimately the sale of the house were handled professionally, cheerfully, with a comprehensive and astute knowledge of the current market.
Overall, Chris made a difficult situation incredibly easy for us! The house sold for more than we were expecting, and the process has been as smooth as silk.
During this stressful time, Chris was reassuring, honest, and always ready to share his delightful sense of humour! We appreciated his enthusiasm, respect, patience, and commitment, and recommend him without hesitation to friends and neighbours from 'back home'.
Leslie and Pat
Chris Scott has been our realtor for 9 years now and has seen us climb the property ladder.
He always went above and beyond to make sure we were informed and that the process always went smoothly for us. He always gave us his honesty, patience and guidance.
If you are searching for an experienced professional agent you can definitely put your trust in Chris.
The Ledain Family
Chris exemplifies all the attributes of an exceptional realtor; intuitive, understanding, knowledgeable, patient and professional.  His level of service is beyond impressive; not only did he afford us the time and attention that made us feel truly like VIP clients both during our research of the Ottawa market as well as during our purchase but remains open and accessible years later whenever we have questions.  We have always been very conservative in referring anyone's services – but do so with Chris without hesitation to friends and family; and true to his character, we consistently receive the same feedback from them on their own experience with Chris!
Jessica and Allan, Ottawa
Chris was fantastic every step of the way. His professionalism and patience make him a pleasure to work with. His continued support and easy going personality have made him my realtor for life!
Stefanie D.
Our family was combining two households and selling one home, plus moving from an apartment. Lots going on. Chris was recommended to us and did not disappoint.  He helped us find the house of our dreams and focused on our needs/wants. It was all about us. We had an extremely quick turnaround time (less then one month from start to finish) and Chris accommodated it all, even during Christmas time. We were thrilled with his kind demeanor, professionalism, and industry knowledge. Thank you for everything Chris!
Colleen S. and JJ B.
We were truly blown away by the extra services provided by Chris. It made the transition to Ottawa much easier on our young family.
Chris and Alyna
As first time home buyers we were pleased to be able to put our full trust in Chris as our Realtor.  He guided us through the process with patience and professionalism.  We were grateful for his knowledge and experience.
A. Wong, Ottawa Home Buyer
Chris, most importantly, I want to thank you for all your hard work and initiative with respect to selling my residence on Massicotte Lane. Your diligence and insights, such as using  the electronic media and videos, was a master stroke. And in the final analysis, the rapid sale and high selling price was attributable to your efforts.
Richard D., Ottawa Home Seller
Chris was a pleasure to work with.  He's professional, reliable and patient.  He cares about his clients' best interests and always ensures any decision you make is in your comfort zone.  His after sale service is excellent.  If there are any issues after your purchase or sale he is just as reliable and helpful as during your house hunt/house sale process.  I highly recommend him.
Geri P. – Ottawa Home Buyer and Seller
Understood what I was looking for, adapted to my changing needs, responded promptly to my inquiries at all hours of the day.
Justin D. – Ottawa Home Buyer
Excellent Realtor for first-time home-buyers: Patient, responsive, and effective!
Nathan L. – Ottawa Home Buyer
I used Chris Scott to purchase my very first home. Chris Scott was very accommodating and professional. He was always looking out for my best interest. He did an excellent job helping me find my home, and the entire process went extremely smooth. I will be referring my friends and family to Chris Scott.
JC– Ottawa Home Buyer
I highly recommend Chris' services. Both on the buying and selling side, our experience was great. Chris extensively staged our home and subsequently sold it within just a few days. It was a complete transformation. He even brought over some moving boxes to help us pack up! His professionalism and easy going nature helped make our experience enjoyable and stress free !
Wenying– Ottawa Home Buyer & Seller
Our home buying experience with Chris Scott was fantastic. His relaxed yet efficient approach helped us find our dream home within a week of working with him. He made sure everything ran smoothly. He was able to answer (and anticipate) all of our questions and was always available when necessary. We would recommend Chris to our closest friends and family and anyone looking for a great Realtor!
Erick B. and Beth L.
Chris Scott was always accessible and able to answer any of the questions that we had. The combination of his personality and accommodating attitude made it a joy to work with him. He was always professional. We will definitely be referring our friends to him!
Mike & Jennifer
We were impressed with the service we received. Chris was easy to contact and always responded to all our concerns and questions. We know that Chris was working with our best interests in mind. Both the selling and buying process went smoothly and were completed in a timely manner.
Daryl & Lori
Chris helped us purchase our new home. We were impressed with his knowledge of the Real Estate market. He was always available to answer our questions. Chris always gave 100%, he was a joy to work with!
Minerva & Rosco
Chris is an absolutely wonderful realtor. Great knowledge of military moves and the Brookfield Relocation entitlements. I would recommend him to everyone moving to the Ottawa area.
Bram C., Military Relocation
Chris helped us both sell our starter home and purchase our current home. Chris and his team helped us determine a realistic asking price, and then staged our house to the point where we almost didn't want to leave. The photography made it look like it was out of a magazine. We closed the sale a few days after the house was listed, and ended up getting more for our home than we initially thought we would.
In finding a home, Chris was invaluable in providing us with listings, advice and helping us understand the housing market where we were looking. In the end, we found a great home at a reasonable price.
All in all, Chris and his team was a great resource and continues to keep in touch today.
Kris W.
Chris sold our house for full asking price. It was more than Andrea and I expected. It only took 2 days!! I would recommend his services to anyone.
Greg and Andrea B.