Client Testimonials
Please take a moment to read the following testimonials. I hope they highlight my experience and integrity, as well as make it clear how much I enjoy helping people with their real estate needs.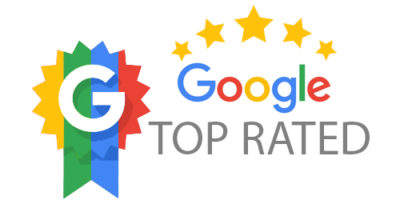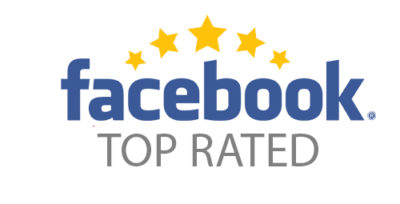 Rachel was amazing to work with and was super patient knowing we only had a week to find and purchase a home. 18 viewings later and we were happy to sign on the dotted line. We couldn't have done it without her. We would recommend Chris Scott's Team and Rachel to anyone looking for the best!
Louise R.
Colin was professional, has a good sense of humor, is reasonable, and we felt like he had our best interest in mind. He advocated for us when we had issues with our lawyer. It was so nice to feel like someone was on our side/working with us in a new province where we didn't know anyone.
Megan & Chad B.
Colin Raines "Head and Shoulders" above the rest. Truly worked hard for me, to get me closer to my family.
Brian C.
Both buying and selling were done professionally, with exactitude and without glitches.
Paul P.
Chris and his team made our buying and selling experience a seamless and quick process. With 3 young kids and a pandemic the process couldn't have been much smoother!
Adrianna & Ben M.
We appreciated the level of professionalism of both Chris and Colin, as well as Stephanie, who was very helpful. Always positive and enthusiastic – a pleasure to deal with.
Colleen B. & Michael B.
Would recommend Chris to other military members during the posting season! Great information about Ottawa and great knowledge on pricing for the area.
Andrew & Dianne H. Military Relocation
What I enjoyed most about Colin was his professionalism, honesty and responsiveness, I wouldn't change anything, you guys were great!
Daniel D.
I recommend Colin without hesitation! He is professional yet friendly and listens to your needs in order to get the job done well and with minimal stress, despite COVID and no inventory.
Susan B.
The Chris Scott Team went above and beyond my expectations for buying remotely. Always professional and knowledgeable. From our first conference call to being picked up for a ride to work, my family felt very comfortable with the process. Highly recommend.
Tim and Megan H.
Chris was knowledgeable, friendly, patient and willing to negotiate for our home. He is familiar with military moves and helped make our purchase go smoothly.
Sarah and Mat B.
Absolutely outstanding service! I was reluctant to trust realtors again after having a terrible experience on the sale of my first home with another agent. Chris and the team really went above and beyond on both the selling and buying side. I can not recommend them enough!
Matt V.
We made the right decision choosing Chris Scott and his team as our Realtor. New to the Ottawa region, Chris provided us with in-depth knowledge into the micro and macro housing markets and translated that into the confidence needed to purchase our home in Kanata.
Cynthia and Greg
Chris and his team exceeded our expectations. Chris was professional, knowledgeable, patient and due to his expertise and hard working ethic, we found our dream home. Can't thank him enough!
Olivia and Andrew D. Military Relocation
Colin does a great job responding to questions quickly and understood what I was looking for.
Keith G. Military Relocation from Pembroke 
Chris Scott is a fabulous realtor who knows the Ottawa market very well. As a military member, we have asked Chris to help us with three separate houses, all with excellent results. We will no doubt use Chris again if we sell.
Heather and Alex
The Ottawa housing market is ridiculous right now. Add the extra pressure of finding a house in one week during a house-hunting trip and it's insane! Luckily the Chris Scott team (Chris, Stephanie, and Colin) are all up to date informed, knowledgeable, honest, and hard-working. They took a very stressful week and made it a positive experience. Highly recommended as it is an absolute pleasure to work with all of them!
Heather and Byron
Excellent local knowledge, very timely and responsive to queries and questions! Highly recommended.
Hubert
Professional and very approachable. Colin made our house hunting enjoyable. Chris catered to our needs by being open and honest. Stephanie made sure our closing was easy and problem-free. Enjoyed every moment working with the team.
Wilhelmina
This is the fifth time I've sold/purchase with Chris Scott. His knowledge of the market is phenomenal and always up-to-date. The resources he has to accompany your needs are more than adequate and relevant. He's a truly understanding individual, he's always had my family's best interest at heart and adapts to any situation easily. I would recommend Chris to my family and friends without a doubt.
Chantal M, 5 Time Military Relocation Client
Our experience with Chris & his team has been very pleasant. Chris is very knowledgeable with the military relocation process and the Ottawa market, he has been patient with our concerns, answered all our questions and sold our house quickly at full asking price. We will definitely contact him once we are back in Ottawa.
Meyrav B, Military Relocation
We worked with Chris's partner Colin who exceeded all our expectations as a realtor. Our situation in the midst of house shopping was very chaotic and I don't think it would have been possible without Colin's skill, professionalism, attention to detail and his ability to adapt help us with absolutely anything that came up. When our next military posting comes up, we will definitely use Chris Scott Team to sell our home.
Meaghan and Anthony Military Relocation to Ottawa from Ashton
Colin and my family have struck up a great working relationship filled with lots of great memories and laughs during the home viewings. The extended move situation was stressful and the quick close requirement was not easy – Colin took the stress out of the home buying experience and gave us lots of superb advice. Overall a great asset to the team, and a great advisor for us.
Gerry Military Relocation to Ottawa from Nova Scotia
Chris did an amazing job helping us find our home! His experience with military moves showed. We felt no stress with the purchasing process and he went above and beyond to get us into our dream home. Its a perfect fit for our family.
Amanda and Stephane
Working with Chris Scott in the sale and purchase of our home exceeded our expectations! Chris helped us from the very beginning to figure out a plan to maximize our investment in the sale of our home. The social media approach with video tour received over 6k views which meant huge exposure and we had a very quick sale as a result. Working with his stager, Heather was also a huge asset. Thanks for everything.
Julia and Steve
We very much enjoyed our buying experience with Chris. His patience and willingness to meet us for showings during our long search was reassuring. He went above and beyond with his service during and after purchasing. Chris' knowledge of the Ottawa and contacts around the area assisted in our choice of house and made the process go smoothly.
Derek and Carla
Chris is exceptional in what he does. Always available and very professional with a good knowledge of the market. His assistant is no less professional and always willing to help. I would highly recommend Chris! He helped us with the purchase of our condo and sale of our home in a short time period and helped it to be as stress-free as possible.
Mike and Suzanne
Thank you for making the sale and purchase of our homes such a quick and seamless experience! Chris provided his expertize and was always there when we had questions. We would recommend Chris's services to anyone looking to buy/ sell their home!
Vicky and Mark
Chris was a joy to work with. We presented him with a challenging situation, and he was always cheerful and responsive to our unique needs.
My 83 year old mother with special needs was in hospital and planning a move out of province as her house went to market. Chris was always accommodating and respectful of her needs.  He gave us sound advice, offered solutions to our many dilemmas and went out of his way to facilitate our move. He was immediately available to us at any time, and kept us well informed of the progress of things.
The showings, open houses and ultimately the sale of the house were handled professionally, cheerfully, with a comprehensive and astute knowledge of the current market.
Overall, Chris made a difficult situation incredibly easy for us! The house sold for more than we were expecting, and the process has been as smooth as silk.
During this stressful time, Chris was reassuring, honest, and always ready to share his delightful sense of humour! We appreciated his enthusiasm, respect, patience, and commitment, and recommend him without hesitation to friends and neighbours from 'back home'.
Leslie and Pat
Chris Scott has been our realtor for 9 years now and has seen us climb the property ladder.
He always went above and beyond to make sure we were informed and that the process always went smoothly for us. He always gave us his honesty, patience and guidance.
If you are searching for an experienced professional agent you can definitely put your trust in Chris.
The Ledain Family
"Chris exemplifies all the attributes of an exceptional realtor; intuitive, understanding, knowledgeable, patient and professional.  His level of service is beyond impressive; not only did he afford us the time and attention that made us feel truly like VIP clients both during our research of the Ottawa market as well as during our purchase but remains open and accessible years later whenever we have questions.  We have always been very conservative in referring anyone's services – but do so with Chris without hesitation to friends and family; and true to his character, we consistently receive the same feedback from them on their own experience with Chris!"
Jessica and Allan, Ottawa
Chris was fantastic every step of the way. His professionalism and patience make him a pleasure to work with. His continued support and easy going personality have made him my realtor for life!
Stefanie Doucett- Ottawa Condo Buyer
Our family was combining two households and selling one home, plus moving from an apartment. Lots going on. Chris was recommended to us and did not disappoint.  He helped us find the house of our dreams and focused on our needs/wants. It was all about us. We had an extremely quick turnaround time (less then one month from start to finish) and Chris accommodated it all, even during Christmas time. We were thrilled with his kind demeanor, professionalism, and industry knowledge. Thank you for everything Chris!
Colleen Sutherland and JJ Baptiste, Ottawa Home Buyer
We were truly blown away by the extra services provided by Chris. It made the transition to Ottawa much easier on our young family.
Chris and Alyna
As first time home buyers we were pleased to be able to put our full trust in Chris as our Realtor.  He guided us through the process with patience and professionalism.  We were grateful for his knowledge and experience.
A. Wong, Ottawa Home Buyer
Chris, most importantly, I want to thank you for all your hard work and initiative with respect to selling my residence on Massicotte Lane. Your diligence and insights, such as using  the electronic media and videos, was a master stroke. And in the final analysis, the rapid sale and high selling price was attributable to your efforts.
Richard Deaton, Ottawa Home Seller
Chris was a pleasure to work with.  He's professional, reliable and patient.  He cares about his clients' best interests and always ensures any decision you make is in your comfort zone.  His after sale service is excellent.  If there are any issues after your purchase or sale he is just as reliable and helpful as during your house hunt/house sale process.  I highly recommend him.
Geri Porteous – Ottawa Home Buyer and Seller
Understood what I was looking for, adapted to my changing needs, responded promptly to my inquiries at all hours of the day.
Justin Dyet – Ottawa Home Buyer
Excellent Realtor for first-time home-buyers: Patient, responsive, and effective!
Nathan Lysons – Ottawa Home Buyer
I used Chris Scott to purchase my very first home. Chris Scott was very accommodating and professional. He was always looking out for my best interest. He did an excellent job helping me find my home, and the entire process went extremely smooth. I will be referring my friends and family to Chris Scott.
JC– Ottawa Home Buyer
I highly recommend Chris' services. Both on the buying and selling side, our experience was great. Chris extensively staged our home and subsequently sold it within just a few days. It was a complete transformation. He even brought over some moving boxes to help us pack up! His professionalism and easy going nature helped make our experience enjoyable and stress free !
Wenying– Ottawa Home Buyer & Seller
Our home buying experience with Chris Scott was fantastic. His relaxed yet efficient approach helped us find our dream home within a week of working with him. He made sure everything ran smoothly. He was able to answer (and anticipate) all of our questions and was always available when necessary. We would recommend Chris to our closest friends and family and anyone looking for a great Realtor!
Erick Barsczewski and Beth Lusk
Chris Scott was always accessible and able to answer any of the questions that we had. The combination of his personality and accommodating attitude made it a joy to work with him. He was always professional. We will definitely be referring our friends to him!
Mike & Jennifer
We were impressed with the service we received. Chris was easy to contact and always responded to all our concerns and questions. We know that Chris was working with our best interests in mind. Both the selling and buying process went smoothly and were completed in a timely manner.
Daryl & Lori
Chris helped us purchase our new home. We were impressed with his knowledge of the Real Estate market. He was always available to answer our questions. Chris always gave 100%, he was a joy to work with!
Minerva & Rosco
Chris sold our house for full asking price. It was more than Andrea and I expected. It only took 2 days!! I would recommend his services to anyone.
Greg and Andrea Best