ONE WEEKEND TRANSFORMATION
Know Your Target Market
This house has two bedrooms on the upper floor and one in the basement. Although this is a great home office, it made more sense to turn it into a nursery upstairs beside the master bedroom. Since the homeowners didn't have a crib, they bought one on Kijiji for the purpose of Staging and then they can resell it right after the house is sold for the same price.  It's much cheaper than renting furniture. The walls colours were a dark sand colour we decided to give a beach feel and bring in pastel watercolours to make the paint colour work since there was no time for any painting. Notice how much bigger the window looks with drapes.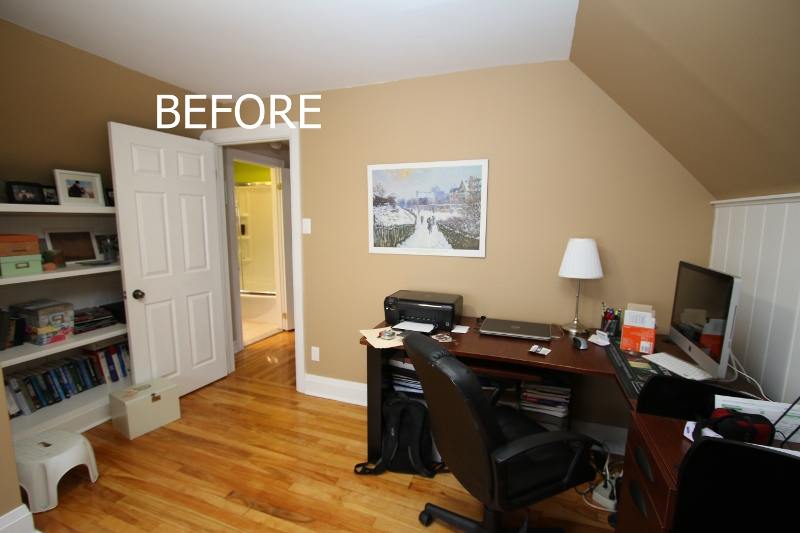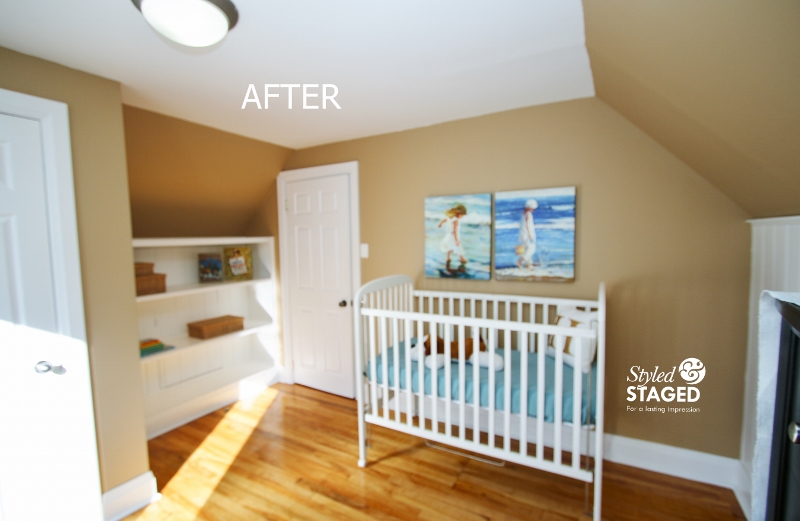 Balance and Symmetry
You've heard us talk about this so many times, but balance and symmetry are very important in Staging since it relaxes the eyes so you can focus on the 'space' and not what's in it. We immediately liked the fact that the sloped walls were balanced and added character. We also like that they already had matching lamps and night tables. We brought in different artwork so the focal point was definitely on the window wall. The new linens to work with their grey drapes.  Gray is the colour that most young buyers are looking for so we wanted to show how you can incorporate the trendy colours with almost any paint colour. This house is move-in ready.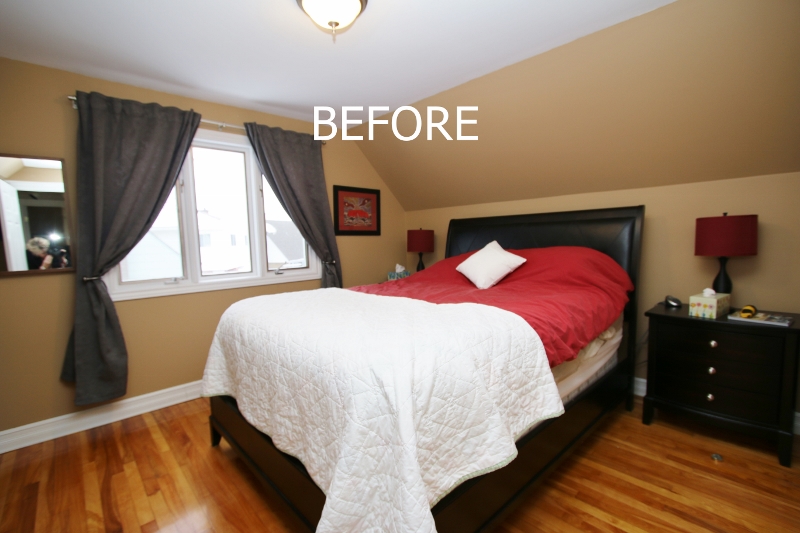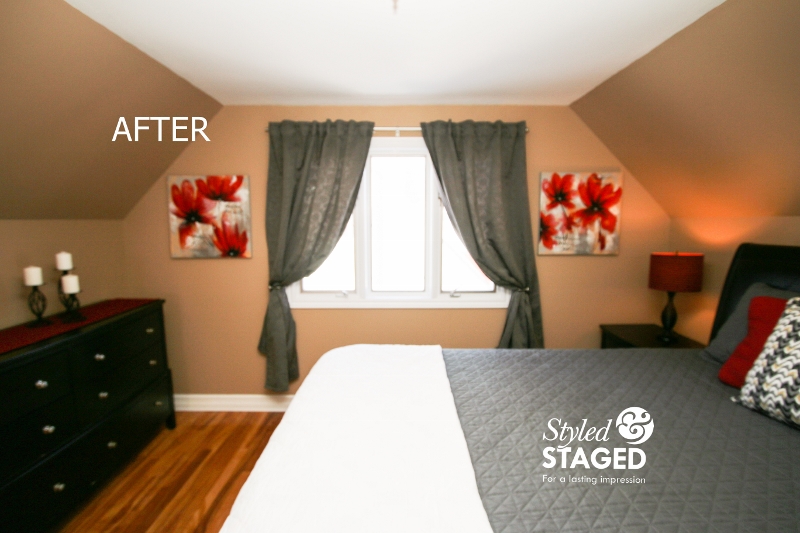 Every Inch Adds Value
We all use our homes the way that are functional for our needs.  However, this finished basement is a goldmine, and buyers needed to see it's full potential.  They want to be shown how to set up their furniture. Once all the instruments were removed, they borrowed sofas from a good friend who wasn't using them anymore.  We were able to use their cushions and artwork from upstairs to keep things simple and the costs down. Now buyers can visualize this amazing family/TV room.  It can be challenging without furniture to determine the scale of the room.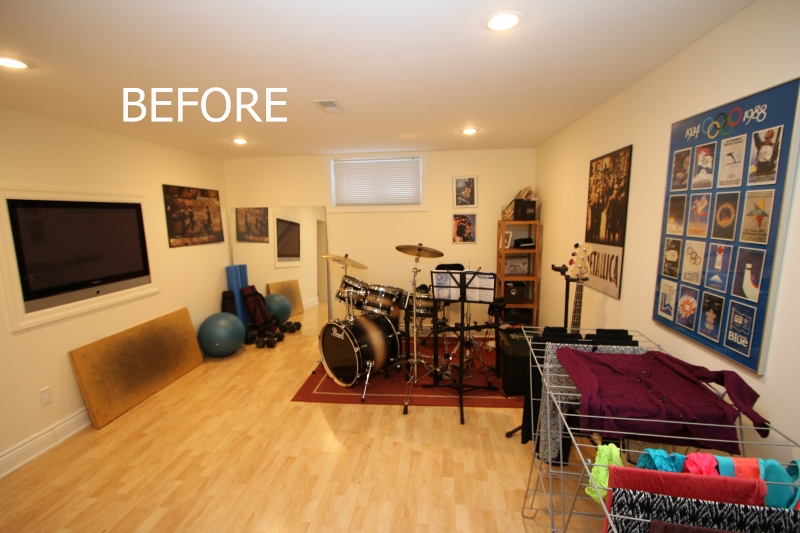 Current Colour Trends
It's impossible to stay up to date with the current colour trends in décor.  Lately, buyers have been moving away from the tans and leaning more towards the gray and taupe cooler tones.  This can be easily achieved through accessories when Staging your house. Simplifying the number of colours in a room makes it feel larger and more spacious. It's the different layers and textures that keep it interesting.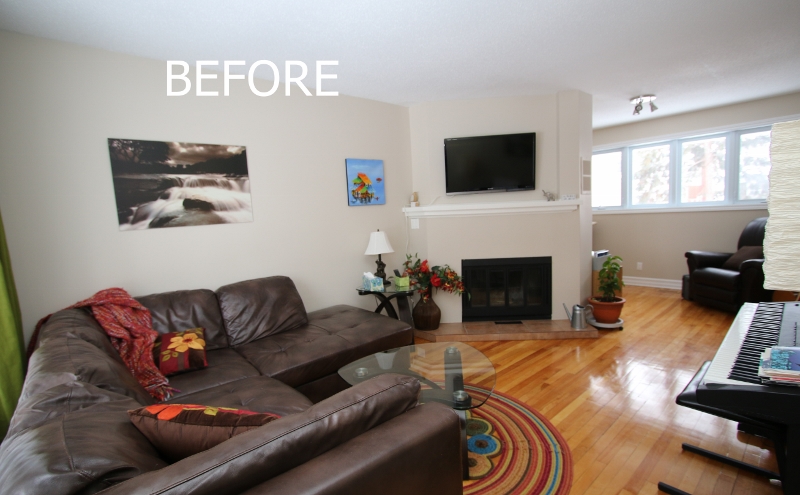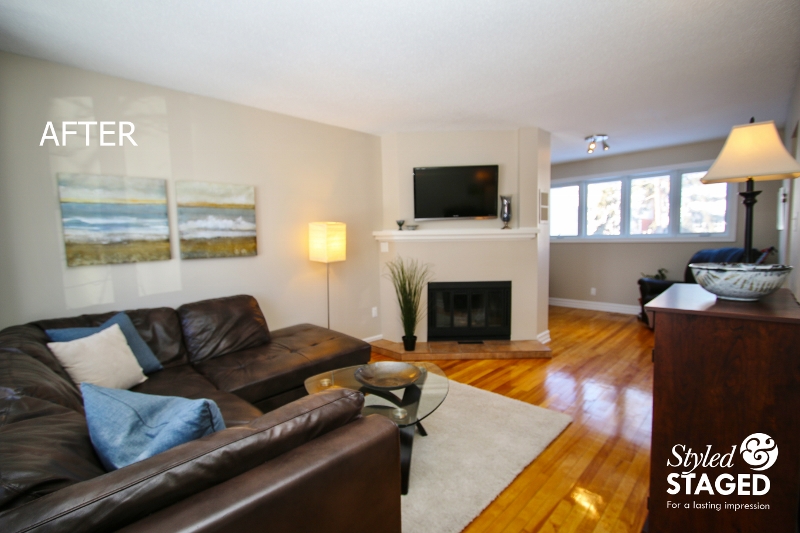 THE RESULTS
| | | |
| --- | --- | --- |
| Views on Realtor.ca | Facebook Reach | Direct Emails to Buyers |
| 360 | 1,316 | 385 |
| | | |
| Showings | Asking Price vs Sale Price | Days on Market |
| 42 | 100% | 18 |