PROOF THAT STAGING DOES WORK
THE HOUSE
Our team took over this listing after it had been cancelled twice with another brokerage. It had been exposed to the market for 83 days in the prime selling season. The house was tastefully renovated but wasn't selling. On the first visit with the owners, I concluded that the price was not the reason it wasn't selling. It was the fact that it was not staged and prepared for the market properly. We decided on a new plan to reposition the house on the market.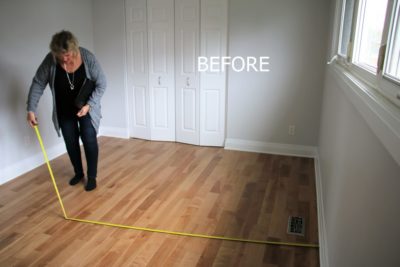 THE PLAN
We needed to change up the showing experience for potential buyers. The house was vacant and not staged. Without furniture, the rooms felt small and the vibe was a bit cold. We decided to bring in furniture to stage some of the principal rooms. This is a big undertaking. Our team, in collaboration with our stager Heather, spent hours in the home creating a floor plan and colour scheme that worked.  We then went to our furniture rental partner to get the pieces we needed. We also raided our storage locker to bring in some of our own inventory. The result was an amazing transformation. Now we needed a great marketing plan to bring everything together.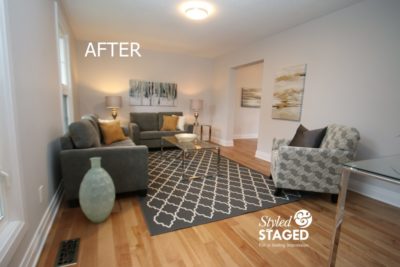 MARKETING
We decided on some drone photography and had the best photographers in the business come to photograph the house. Our social media posts were creative and engaging. Our paid Facebook ads brought people out to our open house in droves. The open house was packed! It was an amazing accomplishment to get that kind of buzz for a property that had been on the market for so long. In fact, we had our offer only a few hours after the open house!
The homeowners were ecstatic with the price and how quickly we were able to get this done. I really believe that you get what you pay for.  In this case, I was aware the sellers were paying slightly more to list with our team. They saw the value proposition previous to signing and certainly after we got them a great price. I really believe you get what you pay for in most services or products. We are not the most inexpensive team on the market but I believe that we are the best value.
THE RESULTS
| | | |
| --- | --- | --- |
| Views on Realtor.ca | Facebook Reach | Direct Emails to Buyers |
| 421 | 2012 | 585 |
| | | |
| Showings | Asking Price vs Sale Price | Days on Market |
| 12 | 98.2% | 7 |