VIRTUAL STAGING vs. THE REAL THING
Staged and Sold in 4 Days!
When Listed with other brokerage: Days on Market: 57
When Listed with the Chris Scott Team: Days on Market: 4
This property was vacant and had been on the market several times this year. We took over the listing and raised the price. We knew that with the right staging plan this house would sell quickly.
This home was previously staged virtually. When staging a home for sale, virtual staging will not give buyers viewing the home the true feeling of picturing themselves in the space. Often times they see it online and come to the house and are disappointed that it is not the same as what they saw in pictures. It feels much smaller. The sellers needed a new approach.
Our team put together a staging plan that would set this listing apart from others.  Again, we focused on main areas that would create the most impact:
Front Living Room/Dining Room
Family Room
Primary Bedroom
Front Living Room/Dining Room
This lovely open space was one of the first things you would see when entering the home. This open space when empty would seem awfully hard for buyers to picture the actual scale of it. By filling it up, we were able to create two distinct spaces, showing potential buyers what can be done.
In the living room area, we added a cozy fluffy rug to balance out the glass coffee table & end table, and leather couches. It really made the room feel warm and inviting. Additions of large pieces of artwork further define the space and add to the coziness.
In the dining room area, we used a six-person table and chairs, with a modern flair to compliment the living room. Again, a large unique mirror and large artwork were used to make the space feel lived-in and full.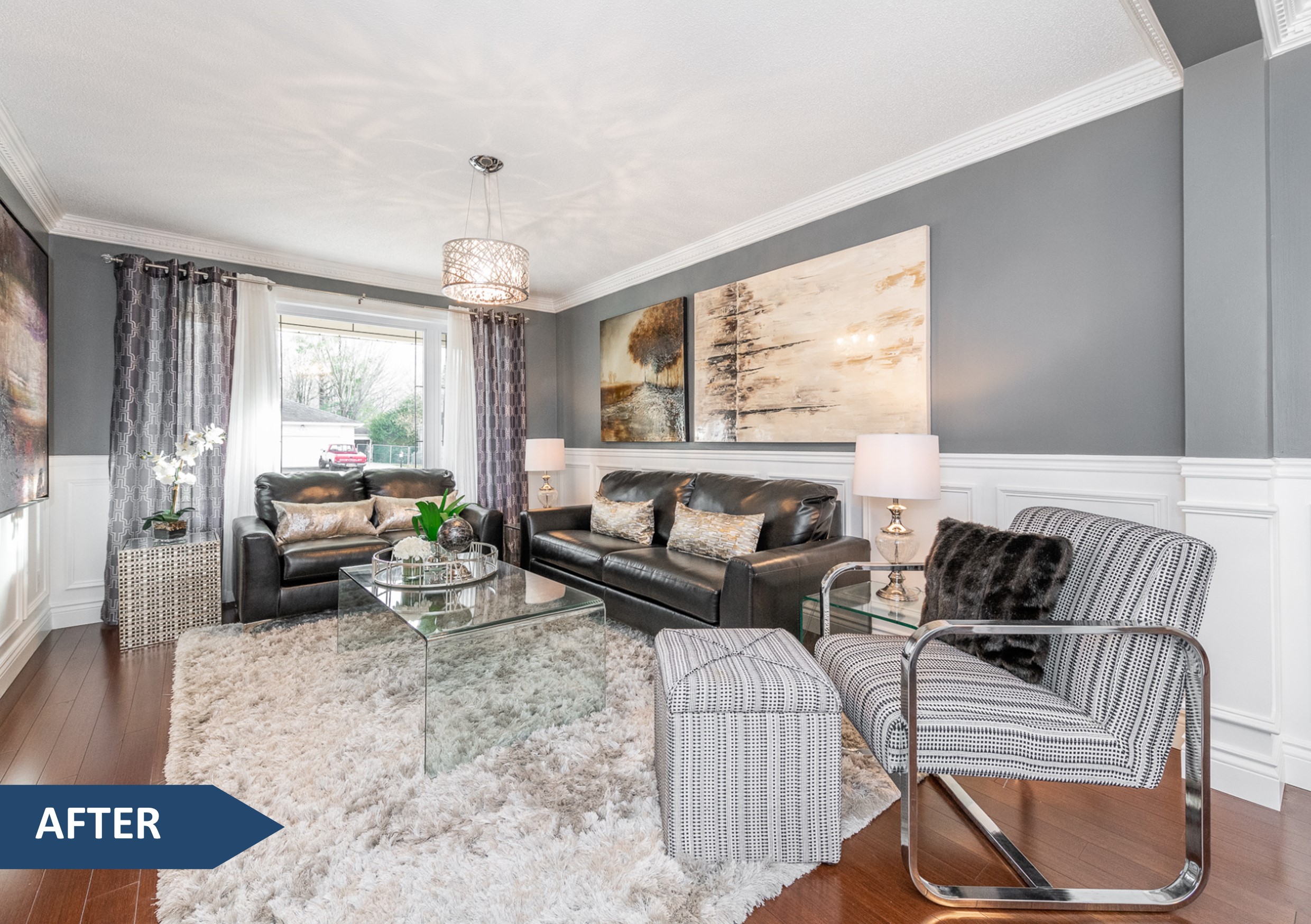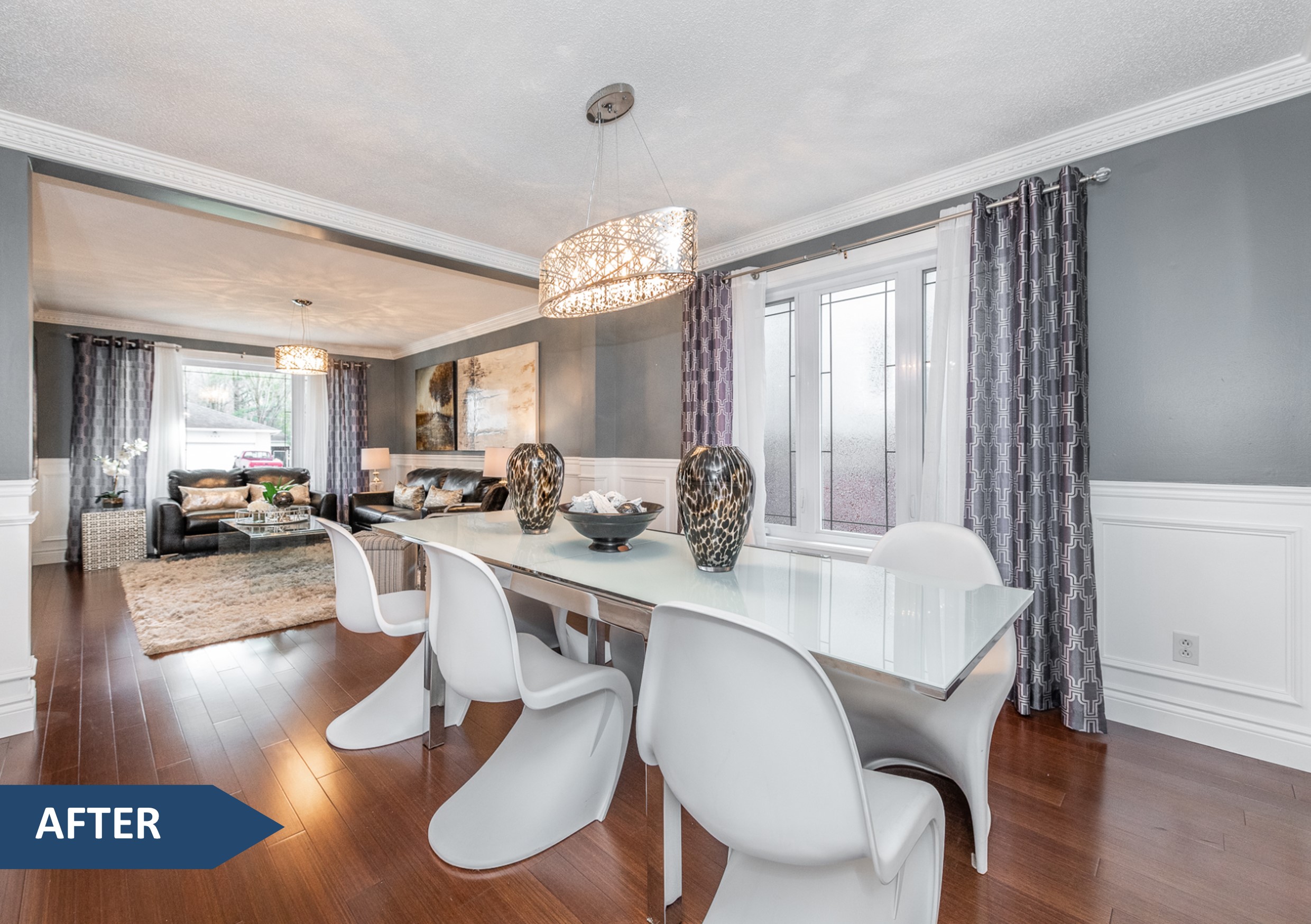 Family Room
Just past the kitchen is a gem of a room. The family room has gorgeous features: coffered ceilings, a painted brick feature wall with a beautiful fireplace as the centrepiece. This room turned out to have such a fun mix of textures. Some playful faux cowhide ottomans really tied in the brown chairs in their conversation nook and the ivory couch. An area rug and large pieces of art bring it all together.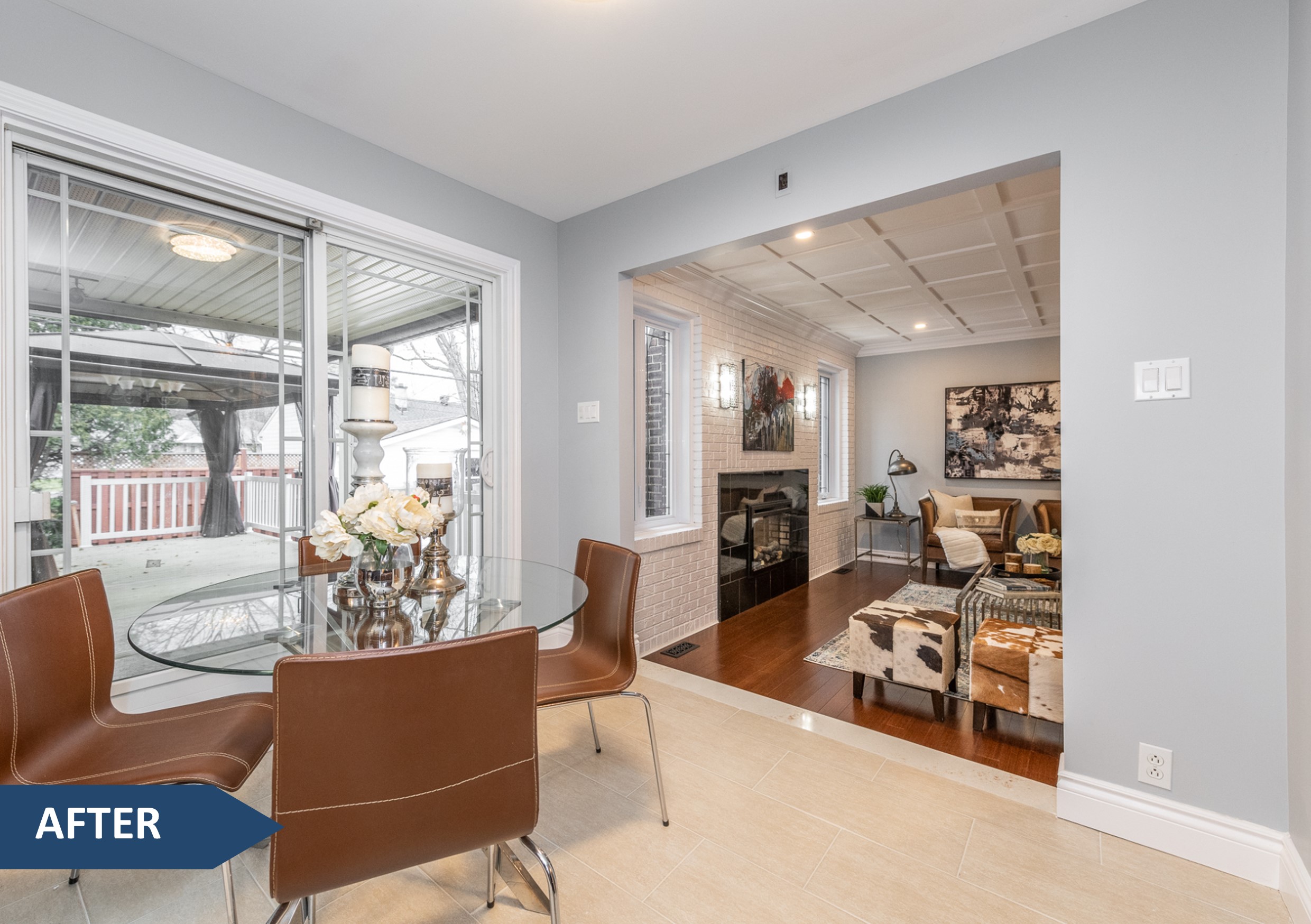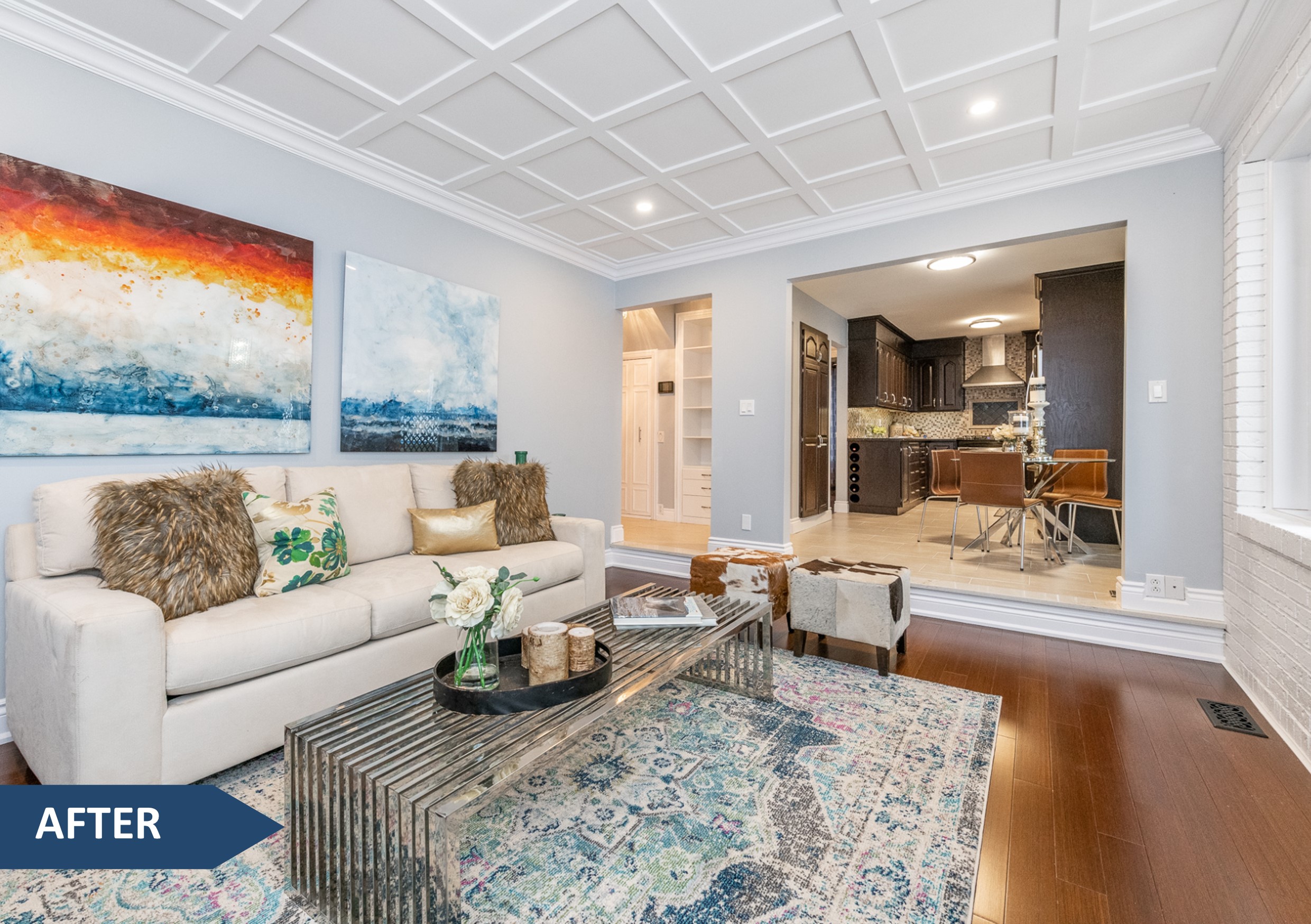 Primary Bedroom
With such a fantastic bedroom to work with, this room made it easy! We used a large bed to show of this space, complete with two nightstands. Adding an area rug, and a dresser showcase what the space can be for potential buyers.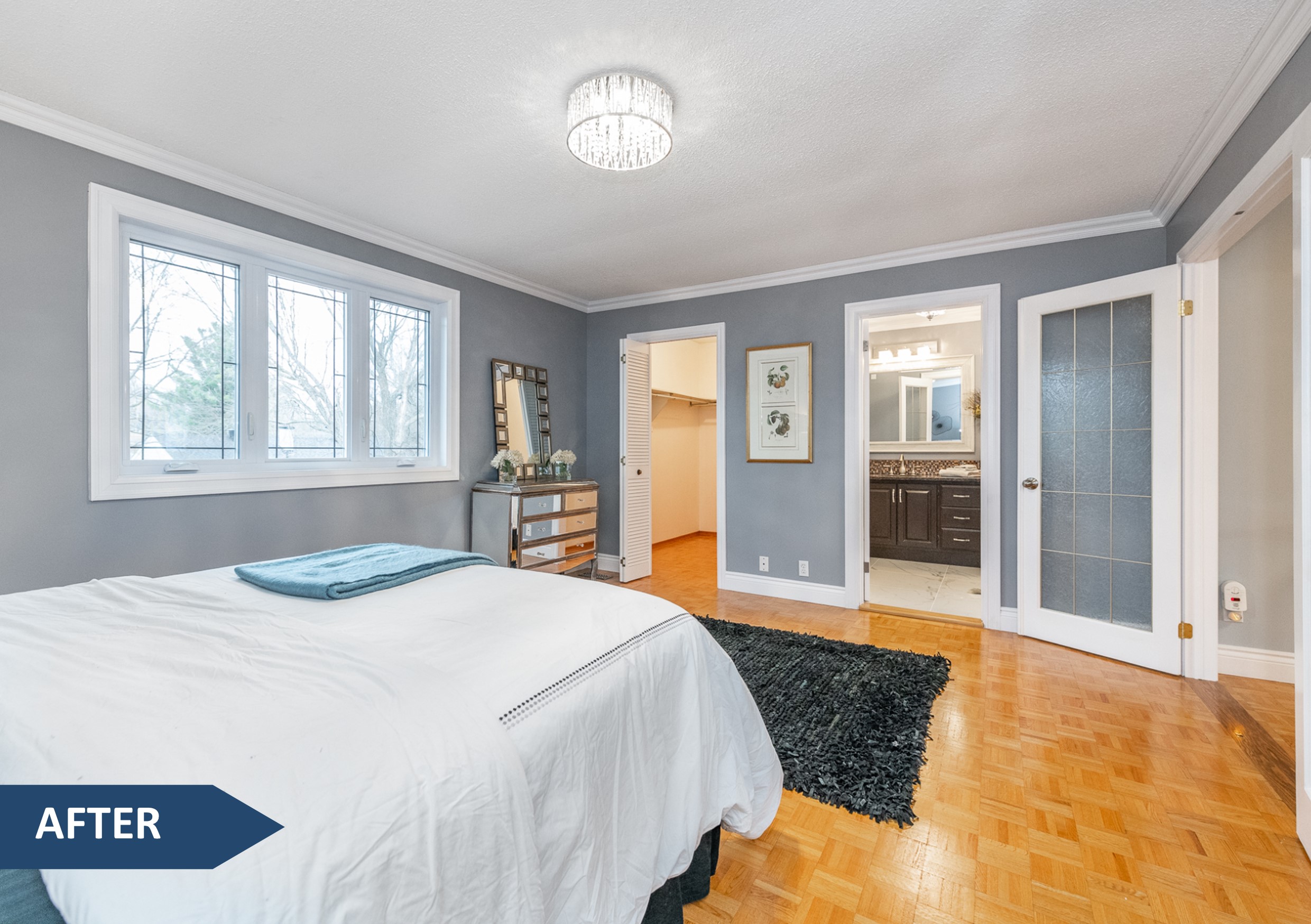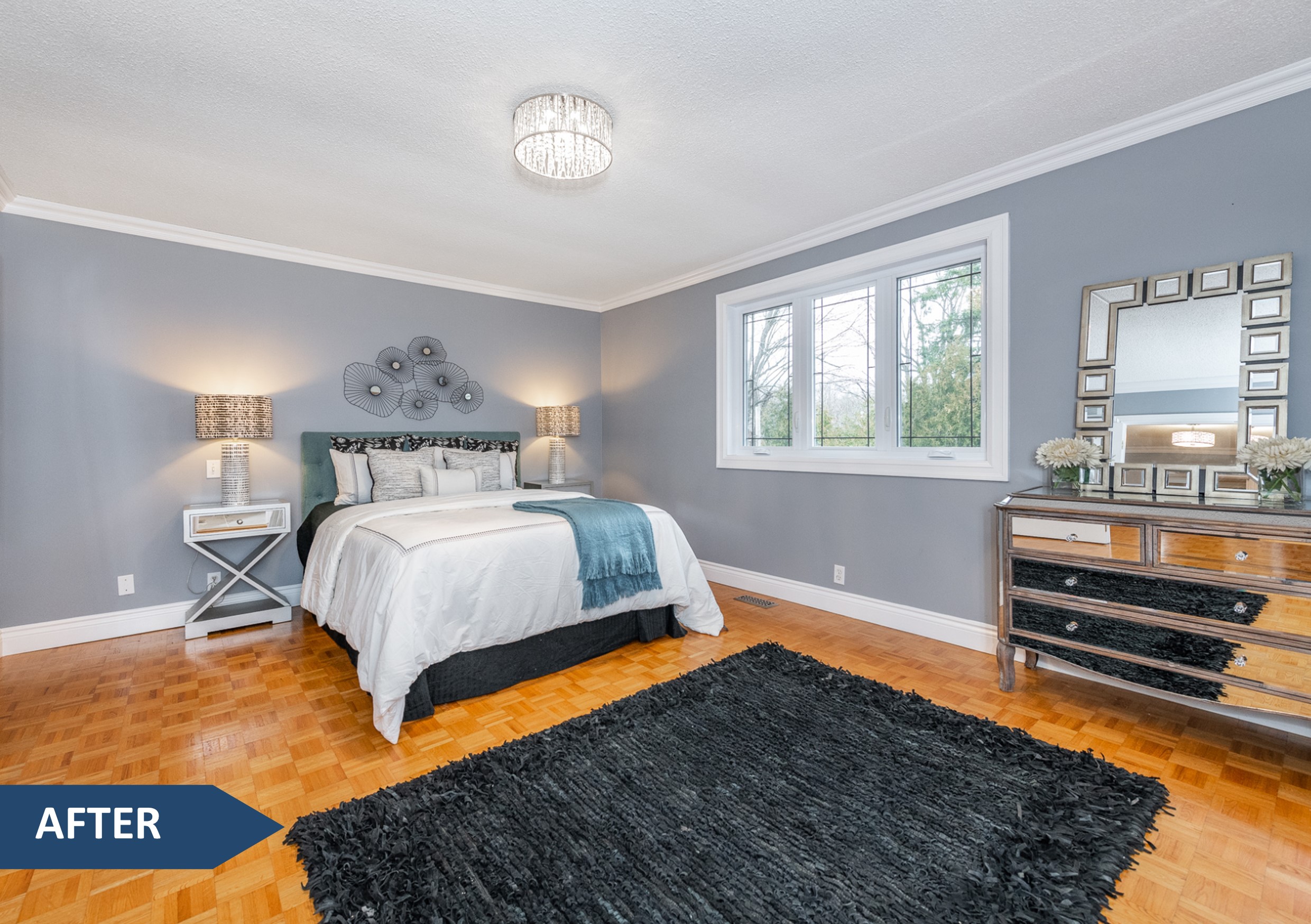 Physical staging makes your home look good in photos as well as in person. With an empty property, staging becomes a key element in appealing to buyers.
Another professionally staged success. This showcases why hiring a great realtor is so important. Our team offers value by providing full service to our clients. The other brokerage is the largest team in the city of Ottawa but does not go above and beyond like us.
We wanted to share this success story to illustrate how important the staging step is in the process. Professionally staging a home for in-person viewings, especially a vacant property, is a proven strategy that we have seen success with over and over.
If you are planning to sell your Ottawa home please feel free to get in touch with us! We would be happy to discuss what we can do for you.