From the blog...
NEW BUILD OR RESALE – WHAT IS THE BEST CHOICE FOR YOU?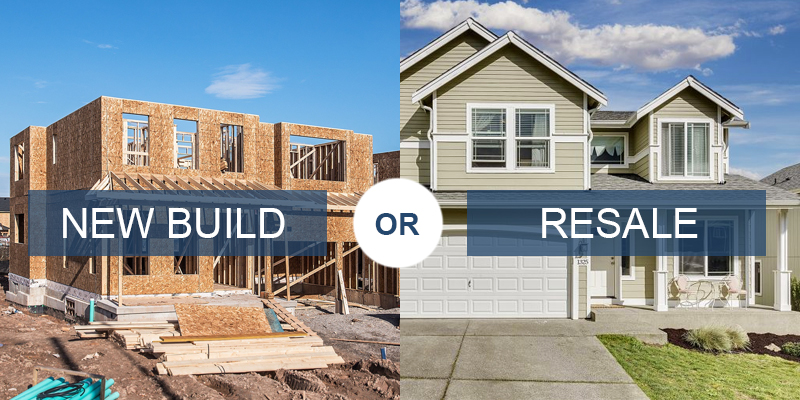 Nothing is more exciting than a house-hunting trip to find your next home. Whether you want a single, condo or town there are so many styles and varieties of homes to choose. We often don't think about whether we want a newly-constructed home or a resale. We often just jump on the internet and start searching.
We would like to make your journey a little easier by giving you the pros and cons of a brand-new home or whether a resale is in your stars. Here are our Chris Scott Real Estate Team's suggestions on how to choose the best home for you and your budget.
New Build 
Pros
latest upgrades and building code compliance
some flexibility on design features and upgrades
tax rebates may be available
new homes warranty
Cons
price may not be negotiable – upgrades may cost you more
unless custom built – many new construction homes are cookie-cutter designs
infrastructure may not be in place (schools, parks, public transit)
the added cost for fencing, lawn or paved driveway
the move-in date may not be flexible or may have construction delays
Resale
Pros
more established neighbourhoods
infrastructure already in place
price is negotiable
older homes are often unique in design
flexible move-in date
many older homes are built to last
fencing, paved driveways and decks included in resale
Cons
may need to bring the house up to code for wiring, septic, etc.
may need renovation or upgrades to bathrooms and kitchen
sometimes less energy-efficient
Whether you buy a newly-constructed home or a resale, the choice is yours. You need to feel comfortable with your decision and what suits your lifestyle best. If you are not sure what choice to make for you or your family, our Chris Scott Real Estate Team can help you with any real estate questions you may have to help you make your best choice!