From the blog...
THE FUTURE IMPACTS OF COVID-19 ON THE OTTAWA HOUSING MARKET

Local Economy
We are fortunate to live in Ottawa with so many solid and secure public service jobs. This will help us recover faster than other market centres across the country. We are not however going to be immune to this unprecedented situation. It seems as if what first looked like a matter of weeks is now looking like months of social distancing. This will of course impact local business, tourism, restaurants, and just about everyone. Our local economy is going to be affected and some businesses just won't survive. The government will help others stay afloat until this situation is resolved. The bigger question I have is once we are released from our quarantine will we be going to restaurants, bars, flying on planes, and getting back to normal life? That is the hope of course but that may require a vaccine or cure.
The Real Estate Market
Ottawa real estate prices have been on an upward trajectory for years. We are in an extreme seller's market.  This past year was a straight line up, with over 20% in gains. That momentum was stopped in its tracks. Our market was at absolute historical low levels of inventory and peak prices. To use an analogy, if your home was a stock it would have been at an all-time peak. Unlike the stock market, home prices do not crash overnight. That is why we should own more real estate than stocks. Luckily for Ottawa when the needle moves I see it moving towards a more balanced real estate market, maybe still slightly in sellers territory. Since we were so deep into seller's territory we have room to move and still be in a good market.
ACTIVITY IN THE MARKET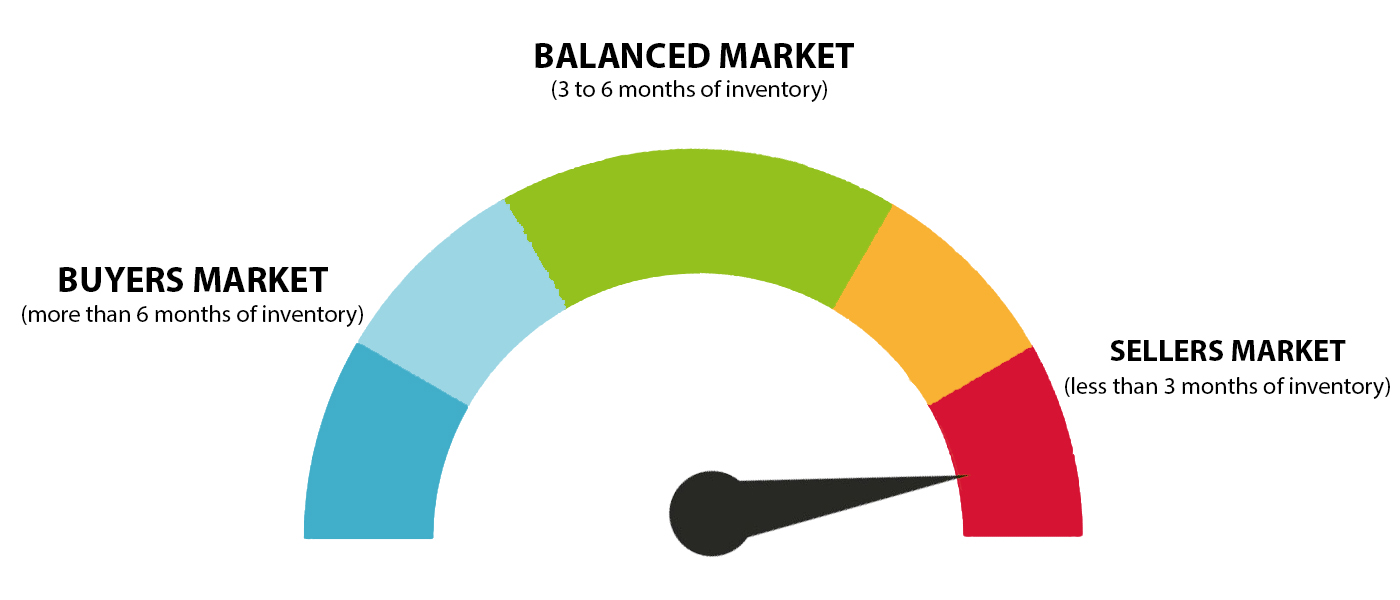 Where does the housing market go from here?
It is naive to think that our current hot streak will continue. The market is going to start levelling off. I see the first impact coming in the entry-level market. I think some investors will get out of this market (this is not a bad thing). This will open the door to first-time buyers to pick up a property without bidding against 10 other buyers. This will put some downward pressure on some of the ridiculous prices we were seeing in this segment early this year.  Sellers are going to have to start adjusting their prices to match the current demand. I am already seeing that when I look at the hot sheet of daily sold properties. I am actually seeing some homes sell for less than their asking price in some cases.

There will be pent up demand when all this is all resolved. In China, sales were booming as soon as the ban was lifted as people were waiting on things to resume. It will be interesting to see what kind of supply of listings we have compared with the demand of buyers. I suspect it will be a more balanced equation than where we have been in the past few years.

Stay safe everyone.

An interesting read from a credible economist on what is to come.

Here is more information on COVID-19 and the impacts on our real estate market. https://chrisscott.ca/2020/04/07/ottawa_market_update_march_2020/

Tags: Average Ottawa Home Prices, Buying in Ottawa, COVID-19, economy, Ottawa, Ottawa Home Prices, Ottawa Housing Market, Ottawa MLS Sales, Selling in Ottawa, Update