From the blog...
ARE SELLERS NOW EXPECTING TOO MUCH?
Gordon Gecko would certainly have you believe that greed is good!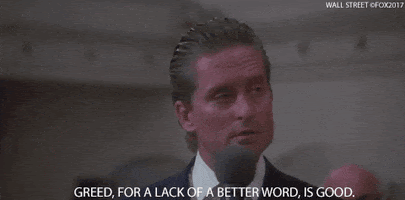 My philosophy is that you want to absolutely maximize as a seller and be a bit greedy but also diligent that you do not put yourself in a position where you will end up with less. It is a balancing act that I believe we at the Chris Scott Team seem to have mastered. I am confident we are putting our sellers in a position to maximize in this market. Footage of our clients leaving our office last week after a big offer during their presentation.
Seller Scenario: (disclaimer this is not a CST client) 
This is a seller in Stittsville that came to market and got solid offers but did not get what they wanted. I think they are being a bit greedy here. Let's look at the facts: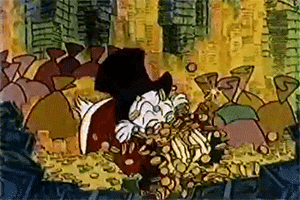 Let's start with the upfront costs of a purchase before examining this scenario. When purchasing real estate an investor is typically putting up the down payment of 20%. The benefit is that when the market rises you as the seller get the return not on the down payment but on the entire appreciation of the asset. So let's use this example for easy math. This is an actual home listed in March of this year:
This house was purchased for $800,000 a year ago. They just closed on it with the builder this year.
Down payment: $160,000 (estimate)
Listing price 2022- $999,000
Offer received and rejected: $1,200,000 (yes a 400k 12-month appreciation 33k/month was turned down)
It was slightly short of what they are looking for. They wanted 1.250M. They relisted a few weeks later at the same price and got the same result! This is not a client of ours but someone should be advising them that they have hit the jackpot and it is in their best interest to take this offer. At 1.2M the house was well above the comps.
To be clear the one year the return on their original $160,000 was well over 300%
I would be absolutely ecstatic! Right!
For them they are not getting the sale prices they expected. Now I am not against this strategy at all. I am seeing many sellers raising their prices after offer date to their desired price. But what is happening is now all those listings that did not sell are still on the market while new listings come to market this week. What will eventually happen as more comes to market. In the case I outline above I actually think they may end up with less than what they just got offered. Time will tell on that and I will happily update this blog with the results of that.
WHY ARE SELLERS WALKING AWAY FROM SOLID OFFERS:
Sellers are listing well below what they expect to get for their properties. In many cases, they are listed 100k-300k away from where they want to end up. When offer day rolls around they may only have offers that underwhelm their expectations. Keeping in mind that expectations right now are sky high!
These expectations are based on comparing their homes to others sold 6-8 weeks ago when there was absolutely no other inventory available on the market.
Things are getting interesting out there right now with so many variables at play. There has never been a more important time to have expert advice and interpretation of market trends.