From the blog...
OTTAWA MARKET UPDATE FOR OCTOBER 2018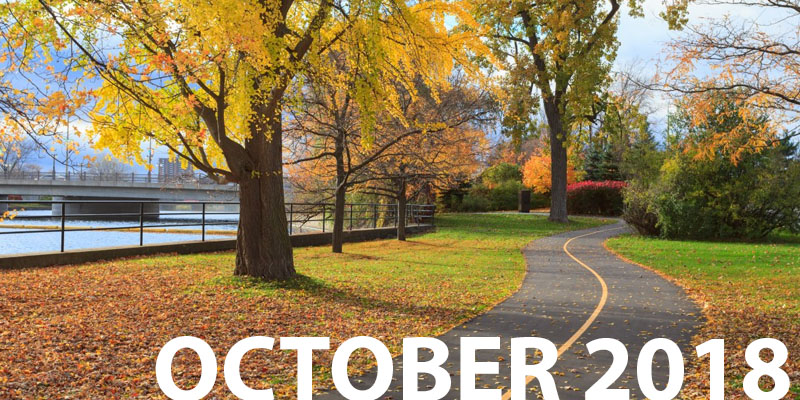 Each year CMHC releases detailed reports on each of Ottawa's major market centres. Interestingly, Ottawa is the only city to experience continuous growth in both sales and prices since 2015. We are outperforming other markets because of our healthy economy and relative affordability. The unemployment rate is at its lowest rate in a decade. CMHC suggests prices will continue to climb in both 2019 and 2020 in Ottawa. Which makes me wonder why everyone does not have an investment property.
 I am a proponent of having real estate as part of any balanced portfolio. We have one of the best real estate markets in the world for this right here in Ottawa. Our prices are still affordable and the most recent vacancy rate in Ottawa was 1.4%. This is extremely low. There are multiple bids on rentals right now! Many first time buyers are being priced out of the market. It may be now or never-prices may rise to the point of no return.Here is what is happening in the Ottawa market.
The average sale price for homes in Ottawa continues to rise over last year's numbers. In October we saw a 5.7% sale price increase in the residential class property and in the condo property class we saw a slight increase of 0.6% over October 2017. The continued low inventory in Ottawa isn't slowing down the number of units sold. They are still at an all-time high over the past 5 years. In total there were 1,383 homes sold in both property classes in October which is an increase 11.8% over last year. The number of condo units sold last month soared into the double digits with an increase of 24.1% units sold over last October.

The $300,000 to $449,000 range remains the most active price point in the residential market contributing to 43% of homes sold. The $175,000 to $274,999 price range was the most active price point again for the condo market in Ottawa, accounting for almost 53% of the units sold. If you are interested in finding out the market trends in your neighbourhood, please feel free to get in touch.

Tags: Average Ottawa Home Prices, bidding war, Buying in Ottawa, condos, Ottawa Home Prices, Ottawa Housing Market, Ottawa Market Stats, Ottawa MLS Sales, Ottawa Real Estate, Ottawa Realtor, Selling in Ottawa, shortage