From the blog...
OTTAWA MARKET UPDATE: JULY 2019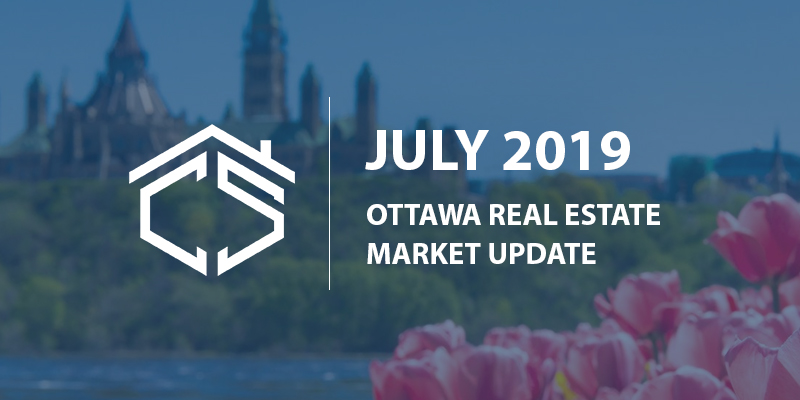 OTTAWA MARKET UPDATE JULY 2019
The Ottawa real estate market had a great July.  We have not had this kind of activity in a July for 15 years. Typically after a busy Spring market things slow in the summer. This year is the exception.  We had over 1800 sales on the MLS system. There is just so much demand out there right now for Ottawa real estate. I am starting to see more inventory come to market which is good news. Hopefully, this will lead us back to a more balanced market. Right now there is around a 1 months supply of housing. This is deep into a sellers market.  We would need to get to at least a 3 month supply to start getting closer to something more balanced.
The condo market had another strong month. Condo prices have fully recovered and you can see by the sales numbers that this segment of the market is having a resurgence. This is good news for condo owners and builders. Lots of optimism surrounding the Ottawa market right now. I anticipate a very strong fall market. If you are curious to know what's happening in your Ottawa neighbourhood feel free to get in touch.

Tags: Average Ottawa Home Prices, bidding war, Buying in Ottawa, condos, Ottawa Home Prices, Ottawa Housing Market, Ottawa Market Stats, Ottawa MLS Sales, Ottawa Real Estate, Ottawa Realtor, Selling in Ottawa, shortage