From the blog...
OTTAWA MARKET UPDATE: SEPTEMBER 2019
OTTAWA MARKET UPDATE SEPTEMBER 2019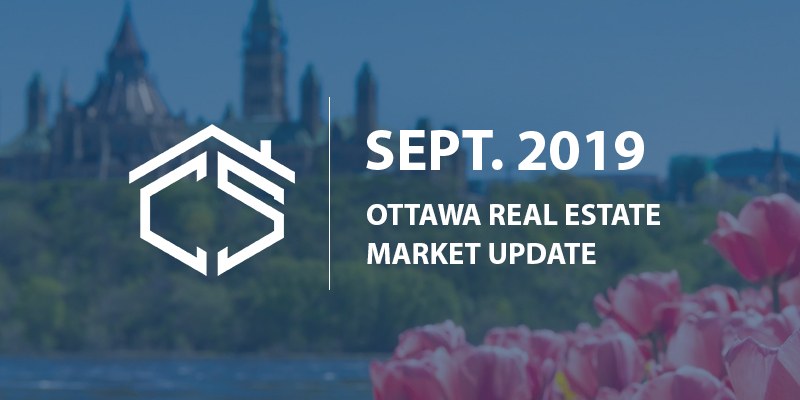 The fall market is feeling a bit like the Spring market this year. There is the same sense of urgency with buyers and sellers are getting premium prices for their homes. Our team just had a house go up for sale last week and we priced at the higher end of the market. We had over 90 people through the open house and it sold for $65k more than what they were asking. Frankly, I was surprised at such a favourable outcome for our clients. They were quite shocked to see the end selling price.
We have not seen September sales numbers like these in 15 years! We had 1549 properties change hands including condo and residential properties. This is up from 1386 from last year. The numbers would have been even higher if there were good available houses for sale. It is quite remarkable that purchasers are finding houses that meet their needs so well with such little inventory. Buyers are just less picky this year because they know the challenges they face to secure a house.
It is a tough market for buyers but we have had some great successes over the past few months. Buyers just need to be a little patient and strike when the right property becomes available. They also need great representation now more than ever!
The sweet spot price point remains the $350,000 to $500,000 price point. This accounts for 43.5% of all sales in September.
Every neighbourhood is unique. If you want to know what is happing in your area please feel free to get in touch.

OTTAWA MARKET UPDATE SEPTEMBER 2019

Tags: Average Ottawa Home Prices, bidding war, Buying in Ottawa, condos, Ottawa Home Prices, Ottawa Housing Market, Ottawa Market Stats, Ottawa MLS Sales, Ottawa Real Estate, Ottawa Realtor, Selling in Ottawa, shortage