From the blog...
OTTAWA MARKET UPDATE: OCTOBER 2019
OTTAWA MARKET UPDATE OCTOBER 2019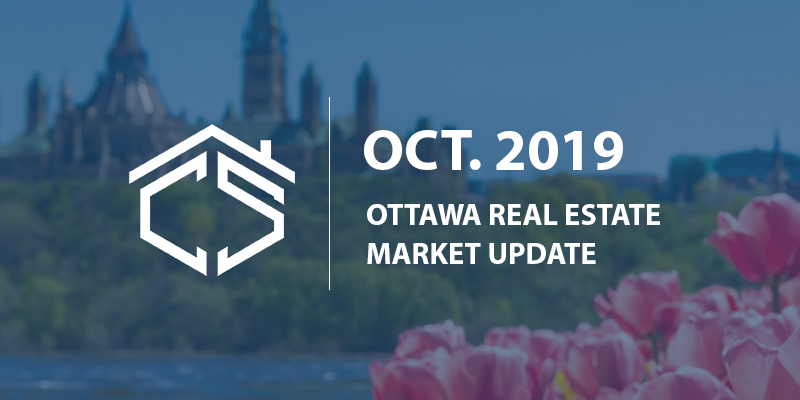 It is a winter wonderland out there already. What the heck is going on! A snow day on Nov 12th is madness!! Some people may be wondering if the cold weather will put a chill in this hot real estate market. I am not sure that will be the case. The numbers from October reveal that there is some madness in that regard too!
Our market is summed up nicely by our board president:
"New listings are down, inventory remains scarce, and yet more homes changed hands this October than in the past decade and a half," reports Dwight Delahunt, President of the Ottawa Real Estate Board. "It's perplexing at first; however, when you consider the current breakneck transaction pace in the Ottawa resale market, often requiring homebuyers and sellers to make swift decisions, it makes sense."
When I analyze the market it is clear to see we are firing on all cylinders. What I see is that for the first time you have all segments of the market including condos and freeholds beings extremely desirable to buyers. In years past it might have been the condo market that was hot or the last few years, it was more about the freehold market. Often times it could be different locations that were "hot". This year it seems to be every segment in almost all locations. Especially West of downtown. The hottest locations are experiencing price increases of over 5% when compared to March and April of this year!! Many buyers back in the Spring were patient and that patience is long gone with buyers now realizing they have to pay a big premium (in some cases) to secure their home.
I get why our market is what it is. We have been undervalued for a long time. I have said this in my annual reports for years. Even now in relation to our average earnings and the extremely high quality of life in our city, I can still make that case. It is just not much of a secret anymore! If you want to know what's happening in your neighbourhood let me know. We are always happy to be a real estate resource for you.

OTTAWA MARKET UPDATE OCTOBER 2019

Tags: Amount, Average, Average Ottawa Home Prices, Buy, Buyer, Buying, Buying in Ottawa, Condo, Cost, Detached, House, Housing, Market, MLS, Ottawa, Ottawa Home Prices, Ottawa Housing Market, Ottawa Market Stats, Ottawa MLS Sales, Ottawa Real Estate, Ottawa Realtor, Price, Recap, Report, Review, Sell, Seller, Selling, Selling in Ottawa, Townhome, Townhouse, Units, Update