From the blog...
OTTAWA MARKET UPDATE: JANUARY 2020
OTTAWA MARKET UPDATE JANUARY 2020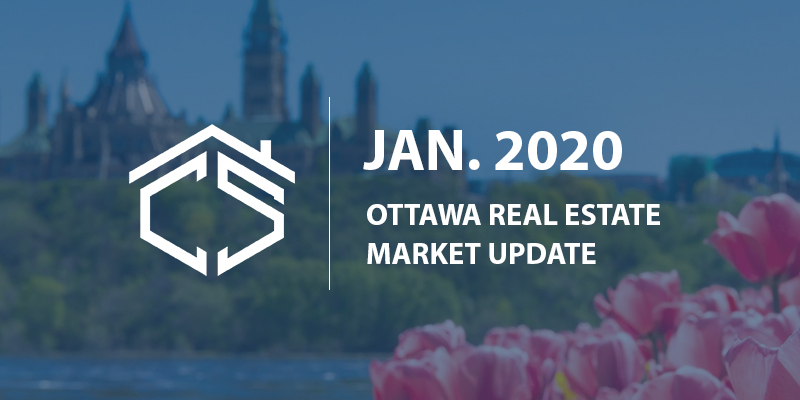 We have talked quite a bit about inventory in the past few months or the lack thereof. Right now this is the Ottawa real estate market's biggest challenge. There were only 1082 properties that came for sale in January 2020. That is about 50% less than the average. Then you look at the 780 sales in January 2020. This represents a very high absorption rate. This absorption is most prevalent in the $400,000 to $555,000 range, this represents over 40% of January 2020 transactions.
Buyers are getting increasingly frustrated. Some have put their searches on hold. I don't recommend this. I do believe we will get more supply in the next year but I think price appreciation will continue. A balanced and fair market is still at a minimum a year or two down the road.
Ottawa's market increases are still sustainable and reasonable when you consider our high average income. It is just a bit shocking to see how rapidly some of the price appreciation is happening in certain neighbourhoods. I think this appreciation is in some part due to the fact that Ottawa has been very much undervalued in years past. Not anymore! I think the new reality is here to stay for a while. Every neighbourhood and segment of the market is unique. If you want to know what is happening in your area please feel free to get in touch.

OTTAWA MARKET UPDATE JANUARY 2020

Tags: Amount, Average, Average Ottawa Home Prices, Buy, Buyer, Buying, Buying in Ottawa, Condo, Cost, Detached, House, Housing, Listings, Market, MLS, Ottawa, Ottawa Home Prices, Ottawa Housing Market, Ottawa Market Stats, Ottawa MLS Sales, Ottawa Real Estate, Ottawa Realtor, Price, Recap, Report, Review, Sell, Seller, Selling, Selling in Ottawa, Townhome, Townhouse, Units, Update