From the blog...
WHY IT MATTERS WHO YOU WORK WITH!
The subject homes in this case study were almost identical.  They are the exact same Red Oak model by Tartan. They are right across the street from each other. Upgrades were similar. The houses were essentially the same value.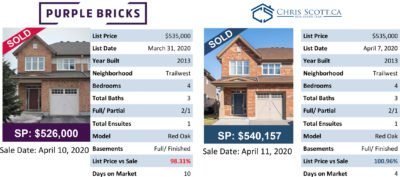 Difference: $14,157
Why it matters who you work with!
It is tempting to save money on commissions, I get it. My sellers paid more to work with our team in this scenario. They also netted thousands of dollars more than their neighbor across the street. Our seller also received a more personalized service experience.
People always get caught up in how much they are paying and not necessarily the value they are receiving.
Top 3 Reasons We Got More
| | |
| --- | --- |
| | 1) Staging: The house was professionally staged and ready for viewings. This service included multiple visits and staging rentals. |
| | 2) 3D Tour: We had a 3D tour available online that attracted our eventual buyer.  They were able to walk through the property virtually before stepping foot inside. When they came for their first visit it was pretty much a 2nd showing. |
| | 3) Negotiating: We were able to get over $14,000 more than the house across the street. Both homes were almost identical. They were the exact same model and had similar upgrades. We had the disadvantage of them selling first at a lower price. We stayed very strong and got more than our asking price with no other offers on the table. How you might ask?  I have been negotiating deals for over 15 years. I have seen it all. I am ready to be strong to protect your hard-earned home equity. The other home had their house negotiated from a call center in Toronto.  Often times in life you get what you pay for. I have learned that time and time again with so many products and services. I now make my decisions on value. |
Happy Client
My clients met with me pre-covid and we set up a listing plan for them. That plan, of course, changed quite a bit leading up to the listing date as covid restrictions were put in place. My clients could not wait to sell because they purchased a new home already. We pivoted and put a new plan in place that included the 3d tour, staging, and online marketing. The results were great! Our team was thrilled we were able to get such a favorable price for our longtime clients.

Tags: Amount, Average, Buying, Buying in Ottawa, experienced, Listings, Ottawa Housing Market, Ottawa Real Estate, Ottawa Realtor, realtor, Selling in Ottawa, staging, Townhouse