From the blog...
OTTAWA MARKET UPDATE: JANUARY 2022
We are starting this February in very much a similar way to the last 2 years. Housing inventory in Ottawa is scarce and sellers are cashing in on this once-in-a-lifetime market. This year feels different because we are already starting with high prices thanks to the last few years of double-digit increases in Ottawa home prices.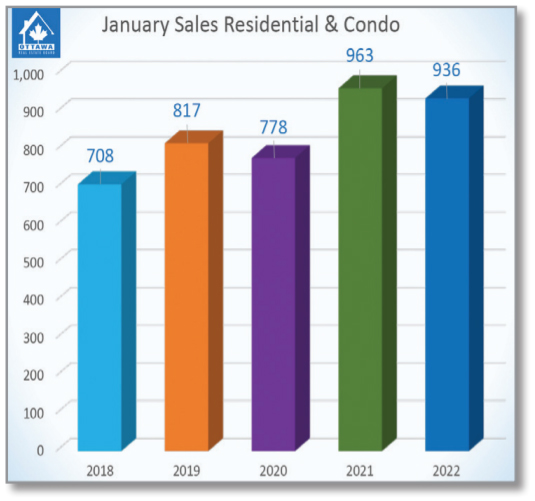 Buyers seem to be comfortable paying huge premiums to get in on the market and secure their house. This is leading to some pretty eye-popping sales in certain neighbourhoods. We have had first-time home buyers spending upwards of a million dollars on a purchase. It is actually a frustrating market for a Realtor because there is quite a bit of heartbreak! Sellers in many cases can't put their house up for sale because they can't secure another property. So we are in this cycle! I am hopeful that we can get to a place this year of a more balanced market. I had originally predicted that prices would rise less than 10% this year. Is it too early to have a mulligan on this?
One of the biggest changes in our market is the number of properties selling for over 1M. Do you remember when 1M was a big number?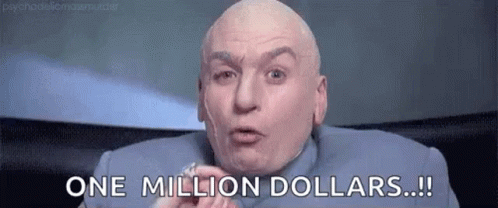 Sales in Ottawa over 1M
We have had one of the hottest real estate markets in the world in the past few years right here in Ottawa. We are making up for years of undervalued real estate. Now we are heading to a place where the average house is going to be out of reach for our middle-class families, especially those who are not in the market already with a house.

Tags: Amount, Average, Average Ottawa Home Prices, Buy, Buyer, Buying, Buying in Ottawa, Condo, Cost, Detached, House, Housing, Listings, Market, MLS, Ottawa, Ottawa Home Prices, Ottawa Housing Market, Ottawa Market Stats, Ottawa MLS Sales, Ottawa Real Estate, Ottawa Realtor, Price, Recap, Report, Review, Sell, Seller, Selling, Selling in Ottawa, Townhome, Townhouse, Units, Update