From the blog...
OTTAWA MARKET UPDATE: MARCH 2022
Do you know one of the most common questions I'm getting right now about the real estate market is, are we at our peak? Or is the market starting to decline? It's a tough question to answer because there are a lot of variables at play right now. We have interest rates rising by a half percentage point in the upcoming few weeks after a previous increase of a quarter of a percentage point just about a month ago. This is going to make the current prices in Ottawa that much higher for prospective homebuyers. This will certainly have an effect on what buyers are willing to pay for Ottawa real estate. My thinking is that house prices are going to stabilize. In fact, I believe that's already happening. There are houses that sold in February of this year that would not warrant the same price in today's market. The biggest reason being is that there are more houses for sale and buyers are spread out with more options available to them. My prediction is that you're going to see continual stabilization of the market in the upcoming two months as more inventory comes to market I still think it's going to be very much a sellers market but the days of 15 or 20 offers on almost every property I think are going to be behind us which is good for the overall health of our local real estate market.
We are up from the five-year average for total unit sales, which for March is 1,792. Prices are continuing to climb slightly, up 2-3% from February, sitting at $853,615 for a residential-class property, up 12.5% from last year, and $479,405 for a condominium-class property in March, up 10% from March 2021.
Overall, we are just slightly over (.6%) a half month's supply of inventory, this is still considered a seller's market. A balanced market requires at least four months of inventory.
Our team has strategies that can help both our buyers and our sellers in this type of market. Please reach out if you have any questions about the current market or anything else we can help with.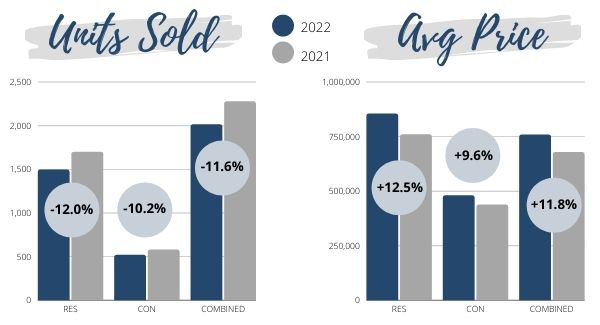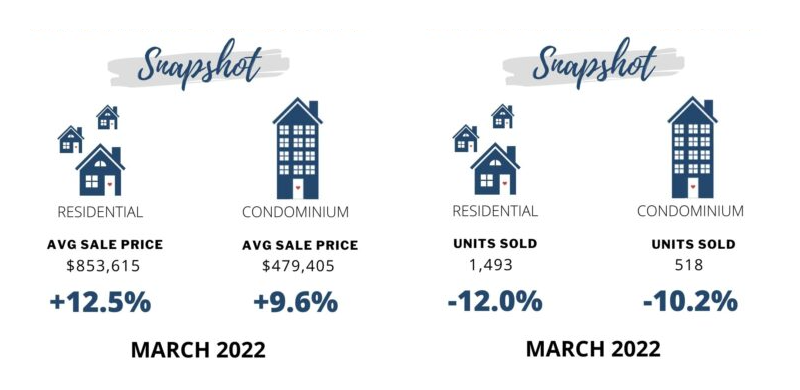 Tags: Amount, Average, Average Ottawa Home Prices, Buy, Buyer, Buying, Buying in Ottawa, Condo, Cost, Detached, House, Housing, Listings, Market, MLS, Ottawa, Ottawa Home Prices, Ottawa Housing Market, Ottawa Market Stats, Ottawa MLS Sales, Ottawa Real Estate, Ottawa Realtor, Price, Recap, Report, Review, Sell, Seller, Selling, Selling in Ottawa, Townhome, Townhouse, Units, Update