From the blog...
OTTAWA MARKET UPDATE: APRIL 2022
The real estate market has shifted. There is no question we are not in the extreme seller's market we experienced in February. Prices have slightly retreated from the peak. One of the biggest differences I am seeing is that buyers have been much more cautious. The recent interest rate hike and announcement of more coming have certainly played a major role. We have also seen an influx of new listings in Ottawa that is taking some of the pressure off the market. In addition to the new homes, we have sellers that want to keep trying to get prices that were out there a few months ago. So we see on the MLS lots more options. With the increase in inventory, buyers feel that if they don't secure one place they will have an opportunity at another. They are also being spread out more with their offers.
Now that sounds a bit gloomy for sellers but it is not a reality statistically. We are still in a very strong seller's market. It is just now one grounded in a sense of reason! Price escalation is tempered. Realistic sellers can expect to get great prices that they could have only dreamed about 2 years ago. The average sale price of a residential home is still up 11.6%  and the average price of a condo is up 11% over April 2021.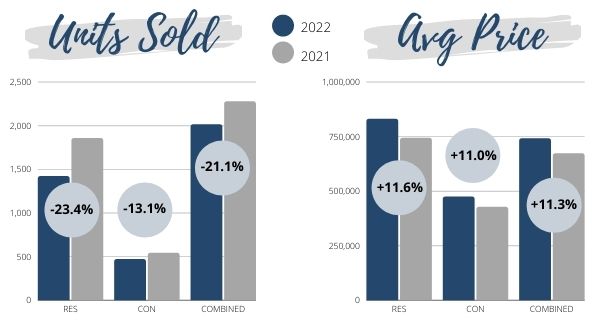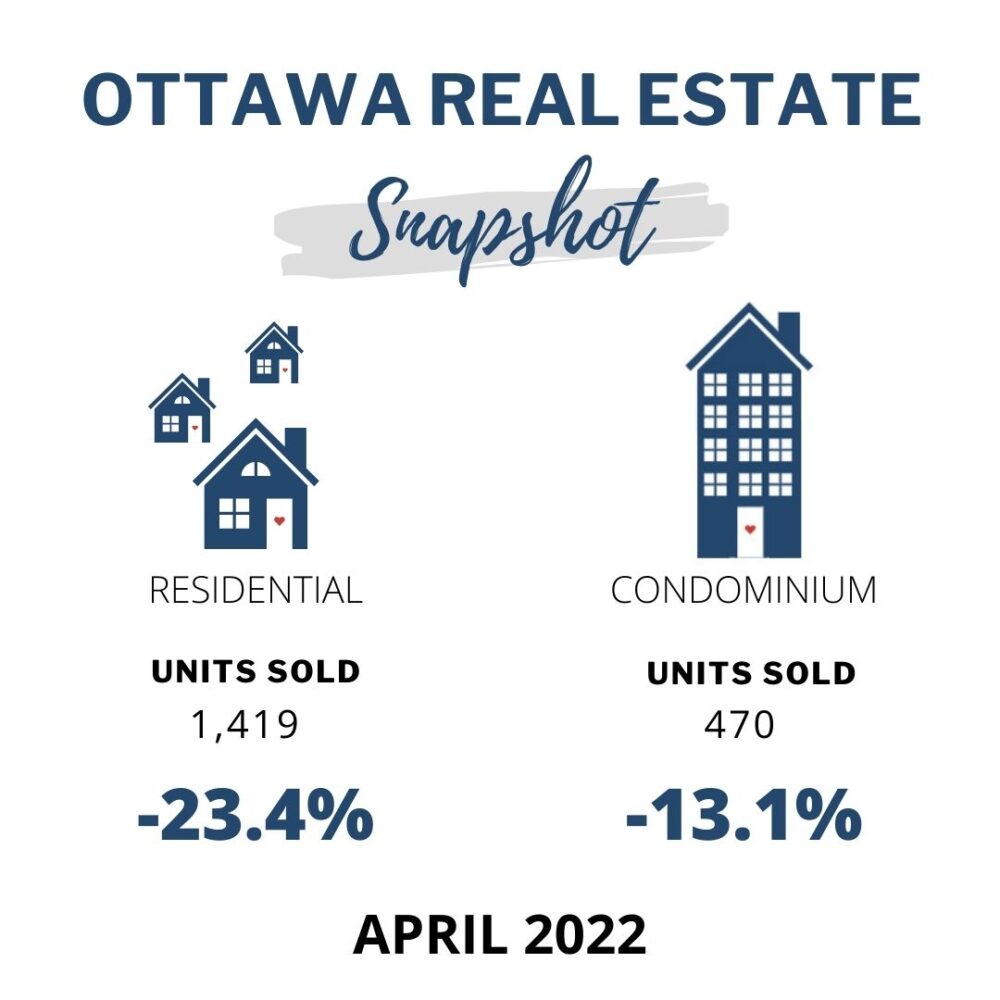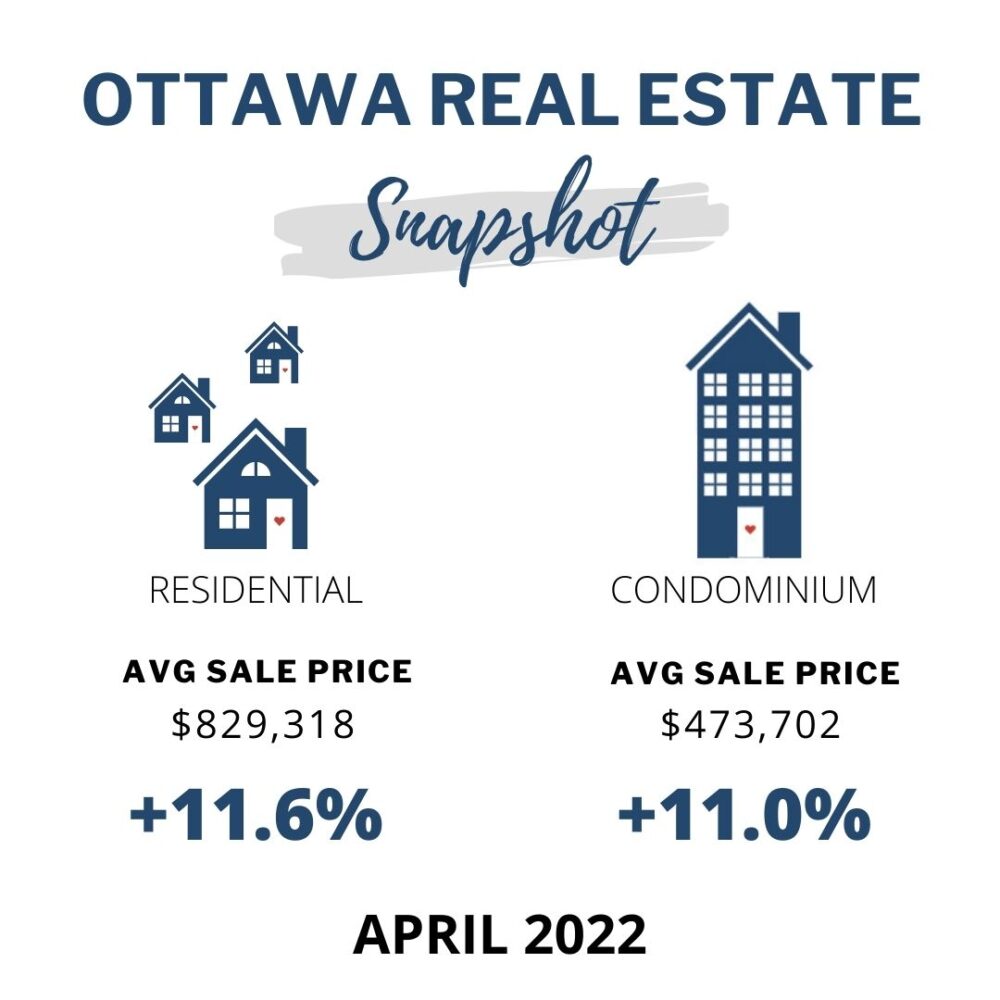 Tags: Amount, Average, Average Ottawa Home Prices, Buy, Buyer, Buying, Buying in Ottawa, Condo, Cost, Detached, House, Housing, Listings, Market, MLS, Ottawa, Ottawa Home Prices, Ottawa Housing Market, Ottawa Market Stats, Ottawa MLS Sales, Ottawa Real Estate, Ottawa Realtor, Price, Recap, Report, Review, Sell, Seller, Selling, Selling in Ottawa, Townhome, Townhouse, Units, Update