From the blog...
OTTAWA MARKET UPDATE: JUNE 2023
Big news from the Bank of Canada today: interest rates have increased by a quarter percent. This puts the BOC rate to its highest spot since 2001. This will have an impact on buyers affordability in the market place. They are trying to cool this market and I believe this will do just that.
Buyers will now pay more for variable mortgages, making homes more expensive for the average buyer. Real estate prices seem to be holding stable but more inventory will be available and buyers will be more selective. This will be shifting us to a more balanced market sooner than anticipated. Prices are down about four percent compared to last year, with this new rate yet to be absorbed into the market. It will be interesting how things go from here. I really hope this is the last of the rate increases. I am not sure a forced recession is the best economic policy.
Stay informed about your neighborhood by reaching out for expert advice. Sellers face increased competition and need to stage and market their homes strategically, while buyers benefit from someone who knows the market and can negotiate effectively. We are always just a call or email away. Enjoy your summer everyone!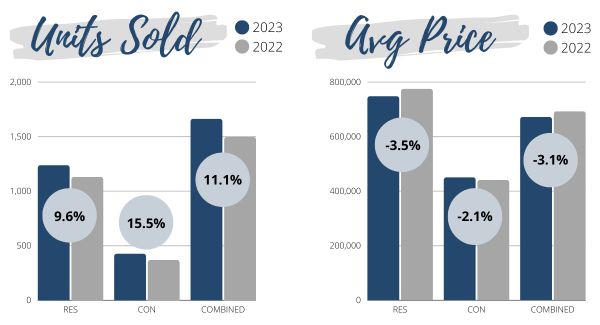 Tags: Amount, Average, Average Ottawa Home Prices, Buy, Buyer, Buying, Buying in Ottawa, Condo, Cost, Detached, House, Housing, Listings, Market, MLS, Ottawa, Ottawa Home Prices, Ottawa Housing Market, Ottawa Market Stats, Ottawa MLS Sales, Ottawa Real Estate, Ottawa Realtor, Price, Recap, Report, Review, Sell, Seller, Selling, Selling in Ottawa, Townhome, Townhouse, Units, Update