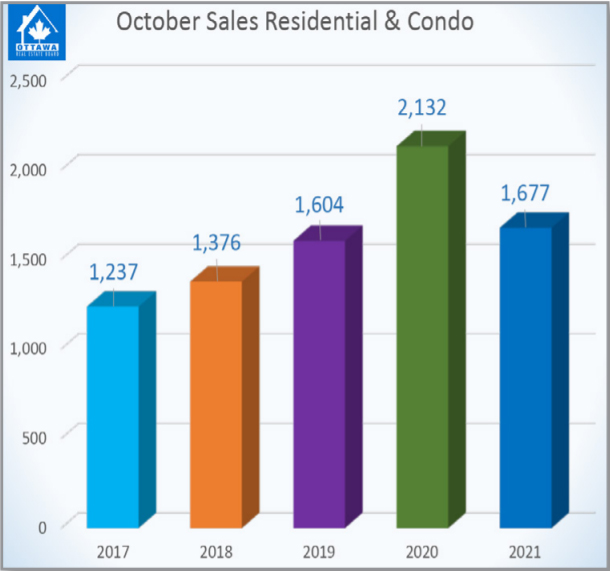 October's market was a bit more normal, in terms of units sold, given the regular Fall season, it was active, busy, and things seem to be stabilizing. Compared with 2020, the statistics are showing a decrease in units sold, which is still reflective of the shift of the 2020 Spring market to Fall 2020, which was due to the Spring 2020 lockdown.
Inventory is remaining at a one-months supply for residential and a 1.2 months supply for condos, which is why there is still pressure on prices. With this amount of inventory, it is still considered a sellers market. The only way to find balance in this market is to increase available housing stock.
Low inventory and a lack of suitable housing options are not giving buyers who want to move up the property ladder or those that want to downsize a place to go. Because of this, properties are not being freed up for entry-level homebuyers.
Another piece of the puzzle is rental properties, Ottawa Real Estate Board has noticed a substantial increase in the number of rental transactions. This could suggest that some properties have been purchased or held on to for investment purposes. This active rental market may be another contributing factor as to why there aren't more properties coming onto the market for sale.
All of these factors put together equal a tough market for buyers to navigate.
As always if you have any questions or are interested in knowing more about activity in your neighbourhood, feel free to give us a call.