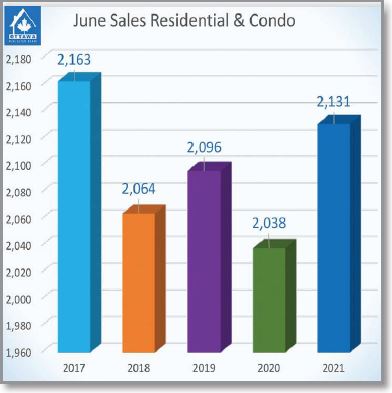 The talk of Ottawa the past few weeks has been the cooling real estate market. I just wanted to add some perspective on this. The market is most certainly changing but the first quarter of this year was so hot that we may never see that type of inventory shortage again in our lifetime. It is just not the same offer frenzy that we were used to. Buyers are spreading their offers around on different properties. Hopefully this will lead to more balance in the market.
The market is not the same as what it was and that is ok. It is still very much a seller's market right now. Prices have stabilized and for the most part, sellers are still trying to achieve prices that comparable houses sold for a few months ago. In some areas that is still very achievable and in other cases those numbers are now out of reach.
Where do we go from here?
Prices have certainly stabilized over the past few months. Buyers still seem to be able and willing to pay the premium prices that sellers are demanding. There are fewer offers on properties but the pricing strategy has really changed. Sellers in many cases are now pricing at the mid to high end of the market. So instead of pricing a home 100k less than what they expect they may price it 20-50k less and if on offer date they don't get an offer they likely will increase the price to match their expectations. Some sellers are still going way under their desired price and others are pricing right at the most recent comparable. This has created a very complicated marketplace. With so many strategies out there it is important to lean on your Realtors experience to help navigate you through it.
With year-to-date average sale prices at $734,357 for residential and $422,734 for condominiums, these values represent a 33 per cent and 20 percent increase over 2020, respectively. Pretty incredible numbers really.
Every house is unique. If you want to know what's happening in your area please feel free to reach out.