OTTAWA MARKET UPDATE FEBRUARY 2020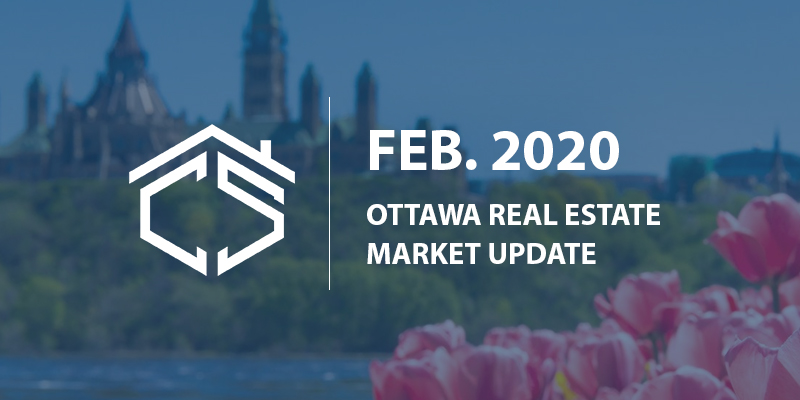 The market is B-A-N-A-N-A-S!  Was trying to think of a more eloquent word but bananas seems to fit here. Here are three reasons why:
Prices in our residential-class properties are up 21%
Prices in condo class are also up 21%
Over 58% of homes are selling for above their asking price (feels like 100%)
It is a tough market right now for buyers. They (and their agents) have to go through the process usually a few times before they can secure their house. Sellers hold all the cards! However, many sellers are also buyers. This has added to the inventory issue. Many sellers do not want to sell until they buy. So round and round on the no inventory hamster wheel we go!
There are not enough new listings to satisfy the growing demand for Ottawa properties.  Much of the demand is the entry-level $400,000- $550,000 market. About 40% of all sales are in this price range. I am seeing very competitive offer situations in that range. Many homeowners are listing very low and creating a frenzy on the offer date. This is partly to blame for the high over-asking sale prices. It is frustrating many buyers too. To have to keep going higher and higher to secure the deal is no fun!
Investors are quietly playing a role in the frenzy too. I am seeing lots of out of town buyers coming in and buying up properties. Again, mostly in the entry-level range. This week I have seen a bit more inventory coming to the market. I hope this is a trend that continues.
If you would like to see some sales in your neighbourhood, let us know and we can send you a report on your area. Every neighbourhood is very different.
chris@chrisscott.ca | 613-863-6999

OTTAWA MARKET UPDATE FEBRUARY 2020